World News
Australia asylum seeker's hunger strike not over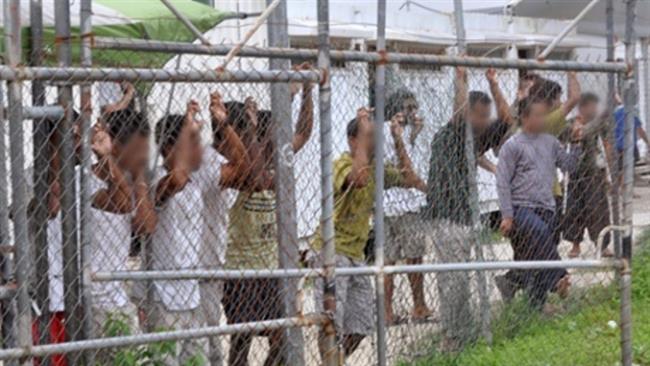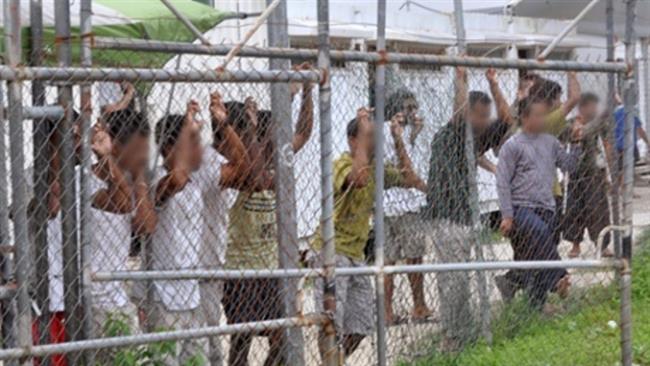 Several hundred asylum seekers at the Australian-run detention center in Papua New Guinea (PNG)'s Manus Island have remained on hunger strike for the eighth day to protest against their living conditions.
The hunger strike continued on Tuesday night as two more men reportedly swallowed razor blades to protest their dire condition in detention.
The two Sudanese men were taken to the center's medical clinic after being found bleeding from the mouth. Earlier, two other protesters had swallowed razor blades.
The hunger strikers were reportedly lying on mats over concrete under a large shelter, and guards were looking for men with cell phones who were communicating with people outside.
Several asylum seekers have reportedly harmed themselves by sewing their lips together and swallowing razor blades during the protest action.
Reports indicate that at least 1,035 men are currently held in Manus Island.
The reports, however, are hard to verify since the media are not allowed at the site.
Earlier on Tuesday, Australian Prime Minister Tony Abbott had said the asylum seekers' protest in Manus Island had been brought to an end.
"There was a well-organized, well-coordinated protest in some parts of the Manus center. It amounted to a blockade," Abbott told reporters, adding that the "blockade has now been broken."
Australia uses detention facilities in Papua New Guinea and the tiny island of Nauru to hold up the refugees who attempt to reach the country illegally, which "profoundly" impacts the "men, women and children housed there."