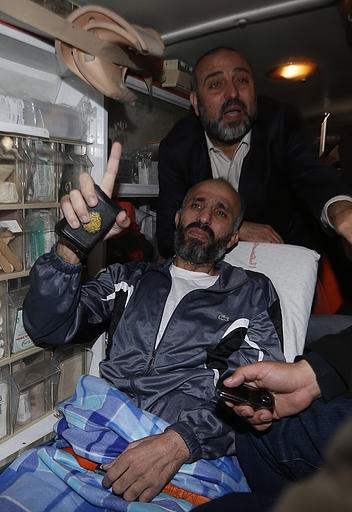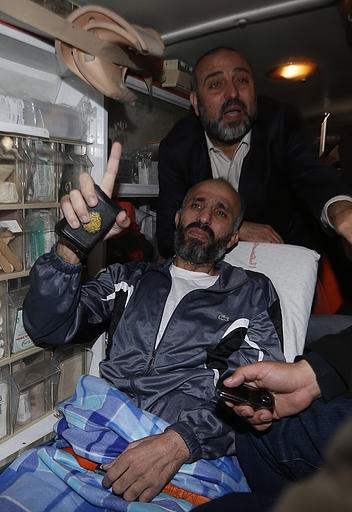 Ayman Sharawna arrived in the Gaza Strip on Sunday evening after signing a deportation deal to end an 8-month long hunger strike in Israeli jail.
Sharawna arrived at the Erez crossing, where a Palestinian ambulance was waiting to take him into Gaza. Hundreds of people crowded at the Palestinian side of the checkpoint to greet him.
Sharawna signed an agreement with Israeli occupation to be deported to Gaza for 10 years, bringing an end to a hunger strike he launched on July 1, said Qadura Fares, head of the Palestinian Prisoners Society.
On Sunday, the Minister of Detainee Affairs in Ramallah Issa Qaraqe said the Palestinian Authority rejected the deportation of prisoners as political blackmail.
Sharawna, 36, is from the southern West Bank city of Al Khalil, and is married with nine children.
He was released in the Oct. 2011 prisoner swap deal between Israeli occupation and Hamas but was rearrested in Jan. 2012 and accused of violating the terms of his release.
Israeli occupation refused to reveal how Sharawna violated his release terms, even to his lawyers, and he was jailed without charge or trial.
Israeli prosecutors sought to cancel Sharawna's amnesty and jail him for 28 years, the remainder of his previous sentence. He went on hunger strike to demand his release.