North America
Azerbaijan slams Great Satan US over election criticism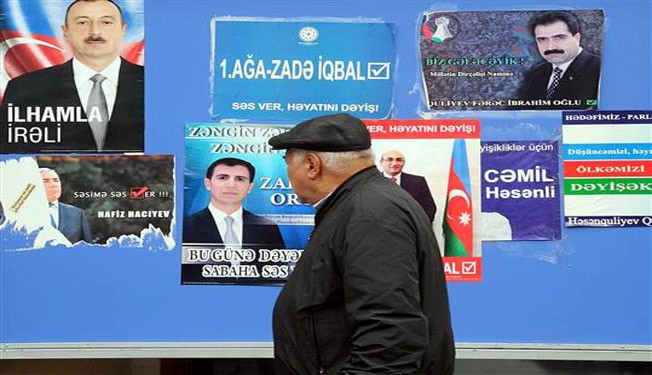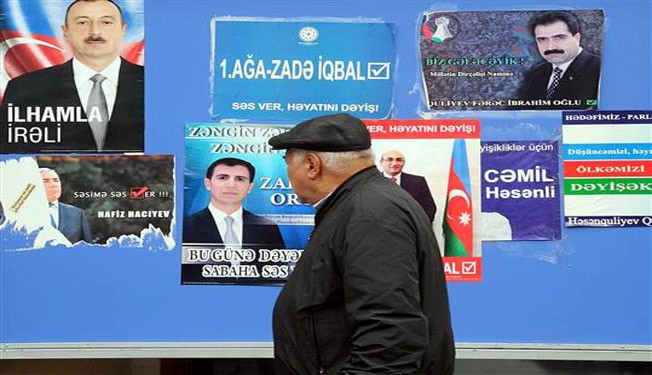 Azerbaijan has lashed out at the United States over what it calls an unfair assessment of its presidential election.
President Ilham Aliyev, who enjoys warm relations with the US, won with some 85 percent of the vote at Wednesday's poll, far ahead of main challenger Jamil Hasanli on around 5.5 percent, according to the official results.
But the opposition rejected the result as fraudulent and the US State Department appeared to give weight to those claims by saying that the vote "fell short of international standards".
"Such an approach by the US calls into doubt the sincerity of the US in relation to Azerbaijan," the Azeri foreign ministry said in a statement.
"Such an announcement is biased, inadmissible and considered disrespectful to the citizens of Azerbaijan," the statement said.
Oil-rich Azerbaijan has become both an increasingly important energy supplier to Europe and a NATO ally in the region.
Authorities in the tightly-controlled ex-Soviet state have also hit out at observers from the Organization for Security and Cooperation in Europe (OSCE) for calling the poll "seriously flawed", after a preliminary report detailed a skewed election campaign, ballot-stuffing and serious problems with the vote counting.
Aliyev's opponents have pledged to challenge the election in court and are set to hold a sanctioned rally in Baku on Saturday.
Opposition activists claim to have gathered evidence that the election was riddled with violations, with some highlighting the release by the electoral commission before voting even started of a mobile phone app that already gave Aliyev a huge win.
The electoral commission, which says the polls were legitimate, said that the app was a test version and had been released by accident.