Bahrain
Bahrain National Dialogue Starts Sunday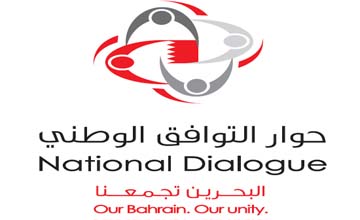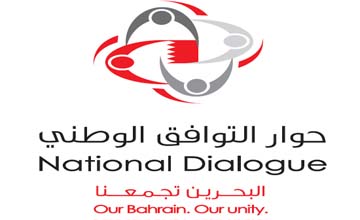 Bahrain's national dialogue is to begin later Sunday, as the opposition groups, including the main one, al-Wefaq, will take part in the first session.
The talks on Sunday, the first in Bahrain in more than 18 months, will involve representatives from the country's main political groups, the regime said.
Dialogue spokesman and media centre head Isa Abdulrahman said around 30 people would take part in today's first session. "They can discuss everything on the table and there is no restriction," he said.
"Consensus by all parties is key. This will also mean that the time frame of the dialogue depends on participants reaching consensus."
The coalition of opposition groups until last night did not officially announce the names of the six representatives who would be taking part in the talks.
Meanwhile, Oppositions groups have agreed to attend the first session of the national.
"The opposition will attend Sunday's session to discuss the nine points" on which they had sought clarifications from the government, leading opposition member Hasan Aali told reporters after a meeting at Al-Wefaq headquarters.
Based on the response the opposition receives on their queries, they will decide "whether or not to continue the dialogue," Aali added.
The opposition had welcomed the talks but also said that an agreement on the mechanism of the planned talks should be agreed in advance and the results of the talks be put to a referendum and not be submitted to King Hamad for approval.
The dialogue, aimed at ending the Gulf kingdom's political deadlock, is due to begin amid daily opposition protests to mark the second anniversary of the uprising against the Sunni monarchy that erupted on February 14, 2011.
Opposition supporters have been demonstrating for more than a week ahead of the anniversary.
On Saturday, hundreds of Al-Wefaq supporters marched near the capital Manama, demanding reform.
At least 80 people were killed since the outbreak of the uprising against the Gulf monarchy in 2011. Hundreds others were injured and arrested, while hundreds others were also sacked from their jobs.