Bahrain
Bahraini court sentences 4 protesters to 15 years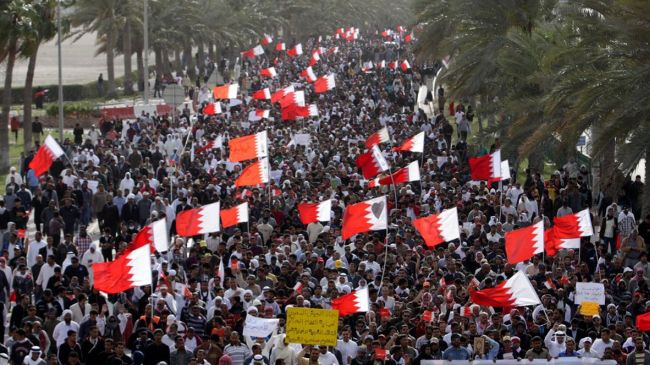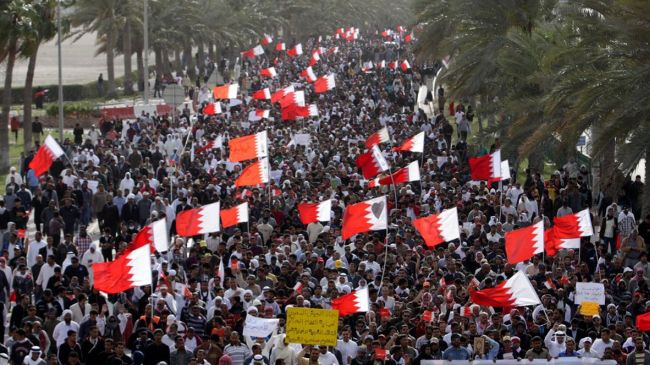 A Bahraini court has sentenced four anti-regime protesters to 15 years in jail each on charges of forming a "terrorist group" in the capital Manama.
Judicial sources say the Wednesday ruling is the third tough sentence since Sunday, which brings to 91 the number of people incarcerated over anti-regime protests in the Persian Gulf kingdom.
This comes after Amnesty International slammed the verdict as "appalling" and demanded a probe into reports that some of the protesters were tortured.
"It's appalling what passes for 'justice' today in Bahrain," said Amnesty International's director for the Middle East and North Africa, Philip Luther, on Monday, adding, "The authorities simply slap the label 'terrorist' on defendants and then subject them to all manner of violations to end up with a 'confession'."
On the same day, another court jailed 37 pro-democracy protesters for up to fifteen years each over similar convictions.
Since mid-February 2011, thousands of pro-democracy protesters have staged numerous demonstrations in the streets of Bahrain, calling for the Al Khalifa regime to relinquish power.
Manama's human rights record has come under scrutiny over its handling of anti-regime protests that erupted across the Arab country in early 2011.
According to local sources, scores of people have been killed and hundreds arrested since March 2011.
Physicians for Human Rights say doctors and nurses have been detained, tortured, or disappeared because they have "evidence of atrocities committed by the authorities, security forces, and riot police" in the crackdown on anti-regime protesters.