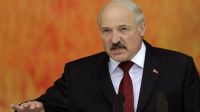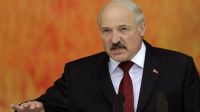 Belarusian President Alexander Lukashenko has called for the expansion of ties between Minsk and Tehran, urging Iran to increase investments in Belarus.
According to Press TV, in a meeting with Iranian Ambassador to Belarus Seyyed Abdullah Hosseini in Minsk on Monday, Lukashenko said, "Belarus hopes to expand ties with Iran, especially in trade and economic fields."
The president also called on Iran to increase investment in various economic sectors of Belarus.
Lukashenko added "Despite the global economic crisis and the West's pressure on Iran, there is a good level of bilateral trade between Iran and Belarus and relations are further developing."
For his part, Hosseini stated that Iranian investments in Belarus have exceeded 900 million dollars, hoping that the figure would hit about two billion dollars after the completion of planned projects.
According to Minsk Chamber of Commerce, volume of trade between the two countries currently stands at 104 million dollars and could be further increased given the high potentials in both countries.