North America
Biden created 'catastrophe' at US border by scrapping Trump's policies: Florida governor
The Republican governor of Florida has joined a chorus of criticism and opposition to US President Joe Biden's immigration policies, saying he created "a huge catastrophe at the southern border."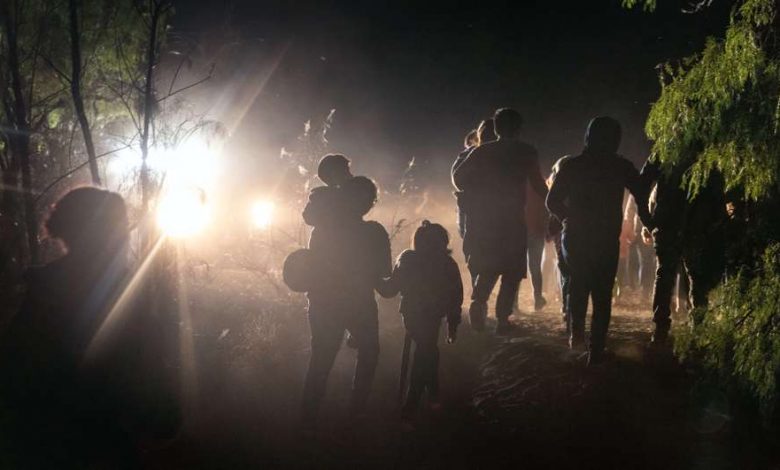 Ron DeSantis said, "The catastrophe began with Biden dismantling Trump's policies to stop the flow of illegal migrants across the southern border."
"What Donald Trump did worked, it was working. I think from really top to bottom… Biden has failed on dealing with illegal immigration and rule of law," the Republican governor stressed in an interview on Sunday.
Biden is accused of inciting a chaotic migrant rush on the US border with Mexico after he vowed to unwind many of the immigration policies of his predecessor Donald Trump when he assumed office in January.
The Biden administration announced measures to halt the construction of Trump's border wall and to allow asylum seekers to live in the US rather in Mexico until their claims are considered.
The administration, however, opened detention centers, used by Trump, to lock up refugee children — a move the Democrat had criticized as former president's "zero tolerance" immigration policy.
DeSantis also blasted the Biden administration for "no longer honoring Immigration and Customs Enforcement (ICE) detainers," saying "you can't just totally default on your responsibility to enforce the law under the Constitution."
"Instead, under Biden's administration, they're no longer honoring these ICE detainers, they're withdrawing the detainers so you have a criminal alien that is convicted, maybe they served five years in state prison for a serious felony, ICE is effectively releasing them back into our communities," he continued, stressing that "some of those people will reoffend."
Republicans ripped Biden for undoing Trump's policies, saying he created the border chaos with a "naive immigration stance."
US Congressman Tracey Mann expressed deep dismay last week at the situation of migrants, in particular unaccompanied children, at the US border, saying it is "nothing short of a heartbreak."
The Republican representative from Kansas's 1st congressional district wrote on twitter that "migrant children have been traumatized and been taken advantage of by Mexican cartels."
He made the remarks after visiting the southern US border and the US Customs and Border Protection Facility in Donna, Texas.
"These cartels are making hundreds of millions of dollars every day by exploiting children. Under the Biden Administration, cartels are the winners, and innocent children are the losers," Mann said.
The Republican representative noted that by the end of the year, a projected two million migrants will cross the southern US border, adding that the daily average of unaccompanied minors crossing the border has nearly doubled since 2019, and "there is no end in sight."
"Texas migrant facilities are over 700% capacity. The children are housed here until they are transferred into a long-term care facility. This transfer legally is supposed to occur 72 hours after being processed, but children reside there as long as 18 days."
Customs and Border Protection (CBP) data released showed that border apprehensions in the United States increased by more than 70% in March.
'Biggest no-brainer'
The Florida governor also spoke about a lawsuit brought last month by Florida's attorney general to stop a new ICE guidance, which narrows the list of illegal immigrants targeted for detention and deportation.
"When you talk about the issues of releasing convicted criminal aliens into American communities, there's, unfortunately, going to be additional victims and that is just totally unacceptable," the Florida governor said.
The new ICE guidance would limit detention and deportation to only three categories: Those who pose a national security threat, those who have crossed the US border since November 1 last year, and those who have committed "aggravated felonies."
Field ICE officers who want to apprehend someone who isn't in one of those three groups will now need to get permission from their superiors. It is anticipated that the number of arrests and deportations will decrease significantly, media reports say.
"Normally when we have a criminal alien convicted of a felony, they obviously serve their sentence in Florida state prison and prior to Joe Biden's administration, ICE would take control of them when they finish their sentence and they'd remove the criminal alien and send them back to their home country," the governor noted. "That should be like clockwork. That is the biggest no-brainer there is."
According to preliminary CBP figures, more than 172,000 migrants were picked up along the US-Mexico border in March, the highest monthly total since 2006.
US Republicans said President Biden and VP Harris are "doing nothing" to stop the flow of illegal migrants crossing the border, calling for an end to "disastrous immigration policies."