Iran
Boko Haram serves West's interests: Analyst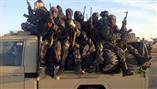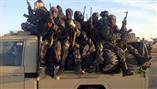 Iran's Press TV has conducted an interview with Dr. Kevin Barrett, an editor of Veterans Today in Madison, the US, to discuss the entrance of Chadian military forces into Nigeria in order to assist the country in the battle against Takfiri Boko Haram militants.
Barrett believes that the measure would further destabilize Nigeria, which is already destabilized by Boko Haram.
He also says the extremist group serves the interests of Western countries in terms of justifying their potential intervention in oil-rich Nigeria.