Iran
North America
Bolton hasn't yet learned his lesson from Iraq War: US 2020 candidate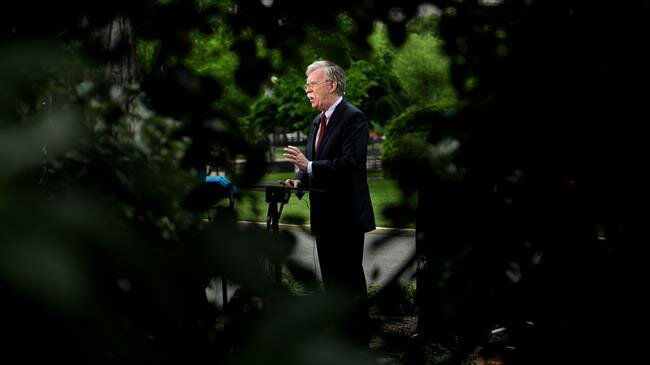 US national security adviser John Bolton has not yet learned lessons from the country's invasion of Iraq in 2001, says Senator Bernie Sanders.
The Vermont Democratic senator made the comments in an interview with CNN on Wednesday amid the US escalation of tensions with Tehran.
The anti-war lawmaker, who is running to take on President Donald Trump in the 2020 presidential election, called the hawkish politician "one of the architects" of the Iraq War, noting that "we should have learned the lessons of war in Iraq and apparently John Bolton has not."
'Don't listen to the mustache!'
Trump's military confrontation with Iran could highly reduce his chances of reelection in 2020 as he may lose favorability among his anti-war base.
Trump could lose the 2020 bid over listening to Bolton, suggested Hessamoddin Ashena, advisor to Iranian President Hassan Rouhani.
"You wanted a better deal with Iran. Looks like you are going to get a war instead. That's what happens when you listen to the mustache. Good luck in 2020!" he said in a tweet on Tuesday.
Meanwhile, there were reports that Trump may finally dismiss the war hawk as he is busy escalating tensions not only with Iran but also with North Korea and Venezuela.
Islamic Revolution Guards Corps (IRGC) aerospace division General Amir Ali Hajizadeh asserted Sunday that the US forces stationed in the Persian Gulf "will be hit on the head" if they make a mistaken move.