Technology
Bushehr NPP to be temporarily delivered to Iran tomorrow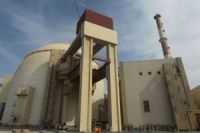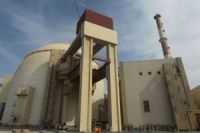 Bushehr nuclear power plant is to be temporarily delivered to the Iranian contractors by their Russian counterparts on Monday.
According to IRNA, the protocol for the power plants temporary delivery will also be signed on the same day.
Head of Iran's Atomic Energy Organization (IAEO) Ali Akbar Salehi together with Energy Minister Hamid Chitchian are to attend the ceremony which is also participated by Head of the Russian contractor company.
According to previous reports, it would take 14 days between the power plants test launch and its delivery to the Iranian contractor.
If during the period the rectors power was less than 90 percent (900 MW), then it should be put in the test phase again.
The IAEOs head had earlier said there would be a guarantee phase after the delivery.
During the past two yers, all necessary tests, including fueling of the rector core, have been conducted before the power plants delivery to the Iranian side.
The Russians would not leave the power plant concurrent with its delivery to the Iranian side. They are present during the guarantee phase.