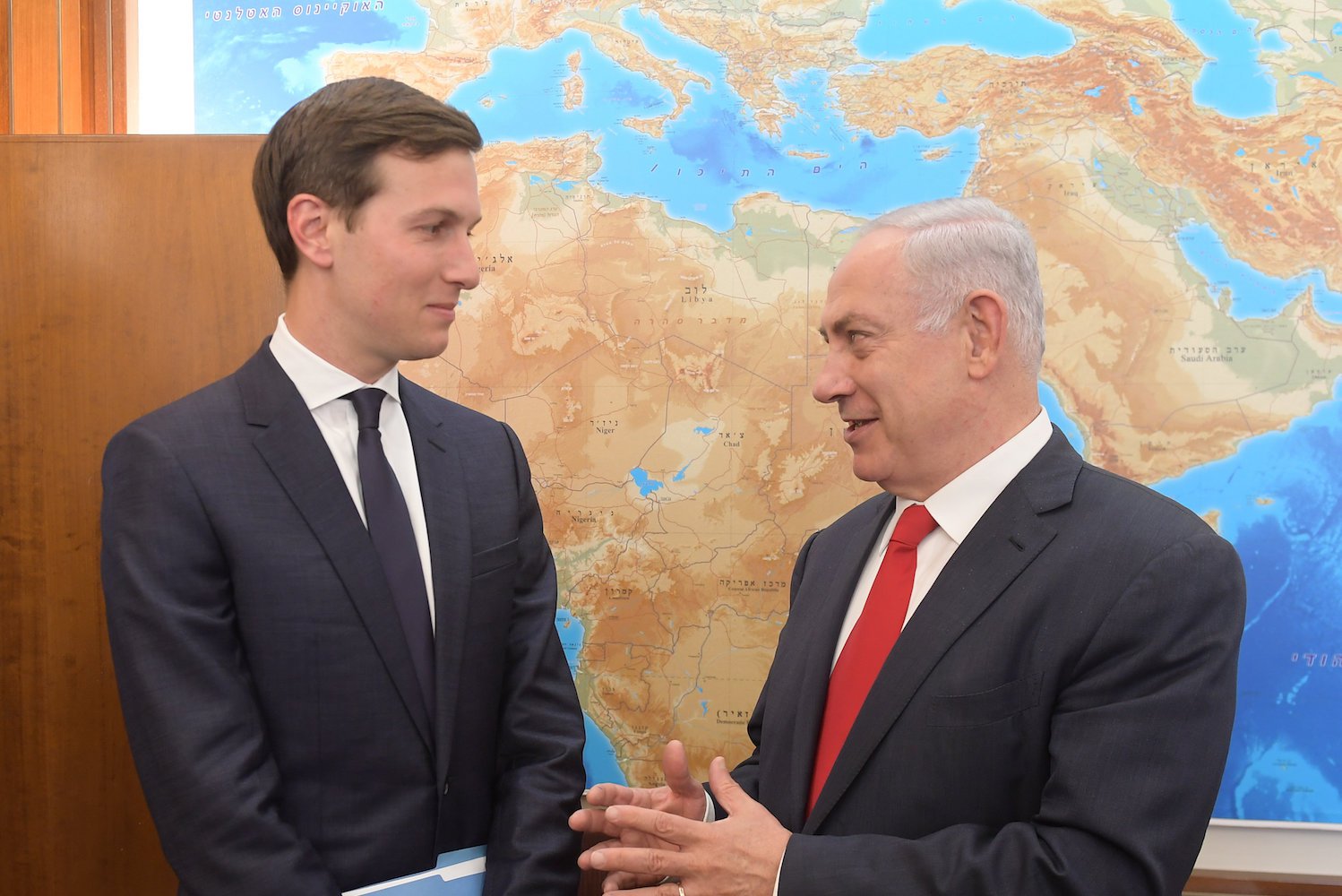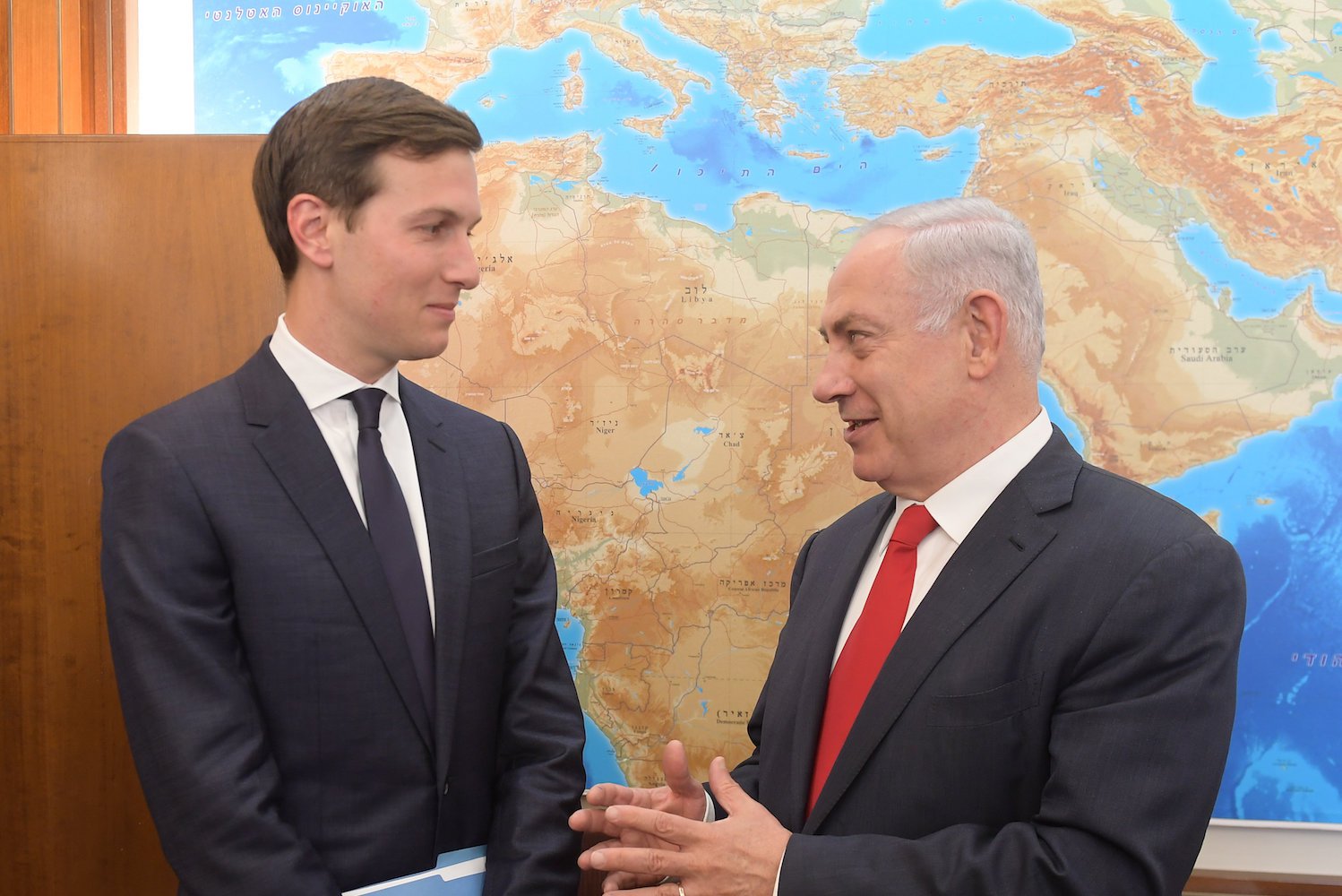 Zionist Prime Minister Benjamin Netanyahu met with Senior Advisor to President Donald Trump Jared Kushner and Special Representative for International Negotiations Jason Greenblatt in his office in Al-Quds (Jerusalem) on Friday.
Kushner and Greenblatt are expected to discuss the so-called peace plan and humanitarian crises in the Gaza Strip with Netanyahu during the meeting, the Jerusalem Post reported.
Kushner and Greenblatt are not expected to meet with Palestinian Authority Chief Mahmoud Abbas during their visit.