North America
Challenging the Nov. 3 election could instigate a civil war in US: Analyst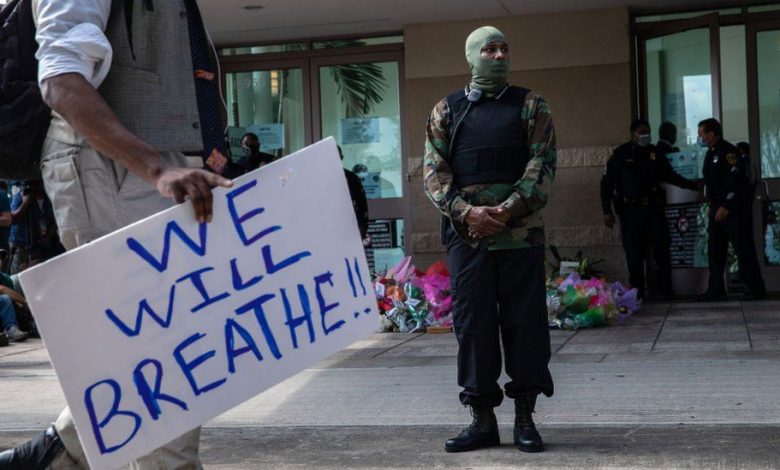 The United States is potentially "on the verge of a civil war, more likely a race war, instigated by white supremacist militias and local police departments all backing President Trump," according to Myles Hoenig, an American political analyst and activist.
Democrats are mounting their most extensive voter protection effort ever to gird for what Joe Biden called his biggest fear:
Democrats are reportedly preparing for a "nightmare scenario" as they believe there is the prospect that incumbent President Donald Trump – a Republican — will try to interfere with the Nov. 3 election or refuse to accept its outcome.
Interviews with over a dozen party officials reveal how Democrats are preparing for fights over absentee ballots, potential voting recounts and the possibility that Trump's Republican supporters will seek to intimidate voters at the polls, according to Reuters.
Hoenig, a former Green Party candidate for Congress, said in an interview with Press TV on Sunday, "Voter suppression, irregularities, late ballots, long lines at the polls, confusion are all part of regular national elections. Often the problems are manufactured for nefarious purposes, namely to suppress the vote in targeted precincts that are likely to go against one party's candidate. It's not restricted to either party. The Democrats have lately excelled at rigging their own internal elections for the party's favorite, in part by suppressing the vote targeting their challenger. In both 2016 and 20 of course the target was Bernie Sanders. His election may have guaranteed victory for the Democrats but his people's issues were not acceptable to Wall Street."
"What's different in this election is that the Republicans, who usually work overtime to suppress voters on Election Days in November through rigged electronic voting machines, purging of voters rolls and other means now have a president and party that openly announce that the upcoming election is already rigged against them, through absentee balloting, and they will cry foul, and fight to keep the presidency if they should lose," he stated.
"Trump and his team do have a lot to worry about and will try make a claim of fraud on the Democrats' part, yet they will not have any real evidence. The issue is how people vote. Those who go out to the polls are those most likely unwilling to abide by CDC guidelines and have been openly flaunting health concerns over the virus. Those who are more likely to vote by mail are those who don't play into Trump's fantasy of the virus being a hoax and will be taking the necessary precautions. A likely outcome is that Trump could win on the day of the election but with ballots being counted afterwards, but postmarked in time, could change the outcome," he noted.
"Both sides are lawyering up for an epic fight. The Republicans were smarter, more strategic, and had more bravado than the Democrats in 2000, in the post Bush-Gore election," he said.
"Conditions are dire now. We are potentially on the verge of a civil war, more likely a race war, instigated by white supremacist militias and local police departments all backing President Trump. If Trump were to lose and concede, such a war might still be in the offing, as they have been hungering for such a war for decades and Trump has given them the go-ahead," the analyst said.