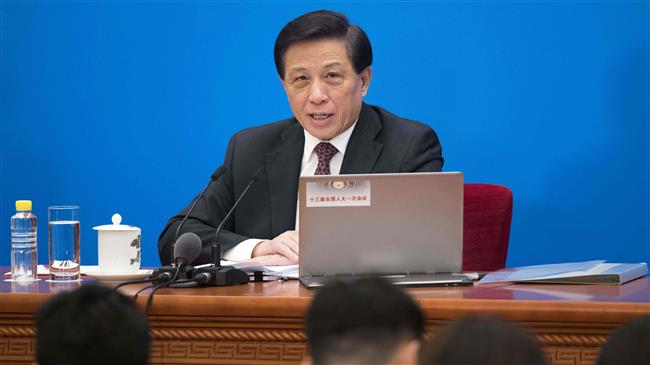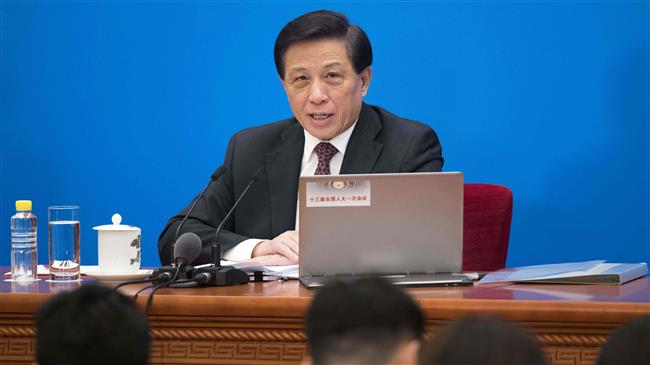 China says it will take counter-measures if a plan unveiled by US President Donald Trump to put tariffs on steel and aluminum imports harms Chinese economic interests.
China's Vice Foreign Minister Zhang Yesui made the warning at a news conference ahead of an annual session of the parliament in Beijing on Sunday.
"China does not want to fight a trade war with the United States, but if the US takes actions that hurt Chinese interests, China will not sit idly by and will take necessary measures," Zhang said. "If policies are made on the basis of mistaken judgments or assumptions, it will damage bilateral relations and bring about consequences that neither country wants to see."
The Chinese official further said that negotiation and the mutual opening of markets would be the best ways to resolve trade frictions between the two countries.
China had earlier called on the US to exercise restraint in using trade protection measures, respect the rules of multilateral trade, and make a positive contribution to the international economic and trading order.
In 2017, China exported about 740,000 metric tons of steel products to the US, down by about 6 percent from 2016, according to the US Census Bureau.
Trump on Thursday announced plans to impose a 25-percent tariff on steel imports and 10-percent tariffs on aluminum, sparking a flurry of criticism both at home and aboard.
Trump has announced that his country would impose steep tariffs on imported steel and aluminum to protect American producers.
Trump believes the tariffs will safeguard US jobs, but economists say the measures will destroy more jobs than they create and will hurt the very US companies and workers that Trump has said he aims to protect.
Top US energy industry trade groups, which rely on imported steel for drilling equipment, pipelines, liquefied natural gas terminals, and refineries, have issued statements calling on Trump to scrap the plan.
The decision also drew complaints and counter-threats from the European Commission, Canada, and other countries.
During his presidential campaign, Trump repeatedly blamed what he called unfair trade deals and allegedly abusive practices by countries like China and Mexico for the massive US trade deficit and the loss of high-paying American factory jobs.