Asia-Pacific
China
Iran
Middle East
North America
China: US Sanctions on Iranian Oil to Worsen Situation in Mideast, Cause Chaos at Energy Markets
Beijing on Tuesday once again lashed out at a US decision to end sanctions waivers it granted to some importers of Iranian oil, warning that it will fuel the "turmoil" in the troubled Middle East and in the global energy markets.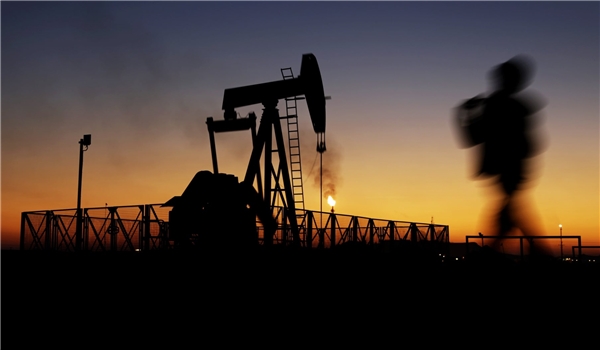 Calling the Washington decision a violation of Beijing's interests, Chinese Foreign Ministry Spokesperson Geng Shuang said the US is operating outside its jurisdiction in unilaterally imposing the sanctions.
"China firmly opposes the US implementation of unilateral sanctions and its so-called long-armed jurisdiction," Shuang told reporters on Tuesday, adding that the normal interactions between Iran and other countries are "reasonable and lawful" and deserve respect and protection.
The Chinese diplomat stressed that such move will "intensify the turmoil in the Middle East and the turmoil in the international energy market".
The spokesman emphasized that China will continue to work to safeguard its companies' interests, reflecting its desire to secure foreign markets as it pursues its massive "Belt-and-Road" infrastructure initiative.
Beijing was allowed to import 360,000 bpd under US waivers, while New Delhi was permitted 300,000 bpd, and now analysts express that the big question is how China and India will react, as the loss of Iranian oil will be hard to replace. The United States has expressed confidence that its Persian Gulf allies will cover the gap.
China Vows to Defend Business Amid US Plan to Stop Waivers for Iran Oil Importshttps://t.co/BzHleJtEXA pic.twitter.com/chIDQZw1o9— Fars News Agency (@EnglishFars) April 22, 2019
On Monday, the White House announced that the United States will end Iran sanction waivers. According to a statement from the Office of the Press Secretary, President Donald Trump "has decided not to reissue Significant Reduction Exceptions (SREs) when they expire in early May".
Countries that do not stop buying oil from Tehran after the deadline risk facing Washington sanctions as the decision "is intended to bring Iran's oil exports to zero".
Iran: US Statement on Oil Sanctions Waivers Worthlesshttps://t.co/n2jwdw8z4Mpic.twitter.com/YMTEwBLR0w— Fars News Agency (@EnglishFars) April 23, 2019
The United States left a multi-lateral nuclear agreement with Iran last May. Afterwards, Washington re-imposed the sanctions that had been lifted under the accord.
Last November, the US enforced sanctions targeting the Islamic Republic's energy sector, however, to ensure low oil prices and avoid disruption to the global oil market, the US authorities granted temporary import waivers to China, India, Greece, Italy, Taiwan, Japan, Turkey and South Korea. Greece, Italy and Taiwan have reportedly slashed their oil imports from Iran to zero, while China, India, Japan, South Korea and Turkey took advantage of the waivers during the first six-month window that started in November 2018.
Oil Price Hits Fresh 2019 High After US Ends Waivers for Importing Iran Oilhttps://t.co/17gkijjrAppic.twitter.com/bugyjJWRF9— Fars News Agency (@EnglishFars) April 23, 2019
The White House has claimed that the US, Saudi Arabia and the United Arab Emirates would take action "to assure that global demand is met as all Iranian oil is removed from the market", while market analysts express deep doubt if the trio could make up for a loss of Iran's market share.
The latest US measure against Iran sent oil prices to new highs. The international Brent crude oil benchmark rose to more than $74 a barrel in trading on Tuesday, the highest since November 2018.