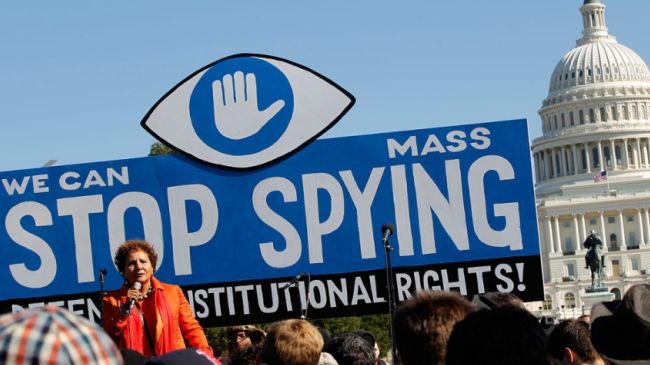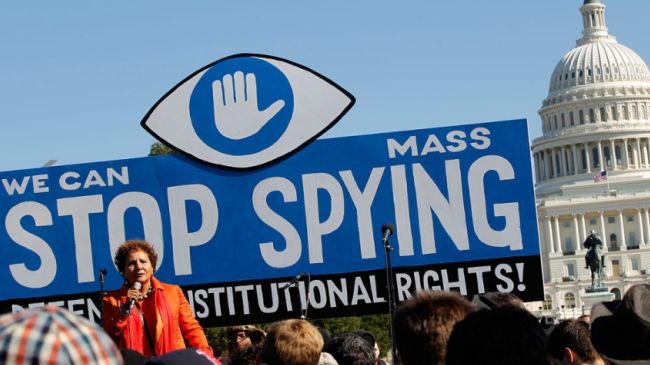 The American Civil Liberties Union and the New York Civil Liberties Union have filed a notice of appeal challenging a US federal judge's ruling that said Washington's collection of Americans' phone records was legal.
The ACLU, which works to protect Americans' constitutional liberty, filed the one-page notice of appeal alongside its New York chapter on Thursday, less than a week after Judge William Pauley of the US District Court for the Southern District of New York dismissed their federal lawsuit against the National Security Agency's mass call-tracking program.
The case, ACLU v. Clapper, was filed in June and challenged the constitutionality of the US spy agency's phone records collection program.
However, Judge William Pauley sided with the administration of US President Barack Obama last Friday, ruling that "the Government's bulk telephony metadata program is lawful."
Pauley's ruling came in sharp contrast to a ruling by another federal judge, Judge Richard Leon of the District Court for the District of Columbia, who said the program "almost certainly does violate" the US Constitution.
"We believe that the NSA's call-tracking program violates both statutory law and the Constitution, and we look forward to making our case in the appeals court," said ACLU Deputy Legal Director Jameel Jaffer.
The NSA's massive collection of Americans' phone records is a major aspect of its domestic spying programs which were revealed when American whistleblower Edward Snowden's leaks blew the lid on Washington's spying activities across the globe.
Snowden's documents have also shown that the NSA tracks the use of US-based web servers by all people around the world and collects nearly 5 billion records per day on the location of cell phones.
Other leaks also revealed that the US government eavesdropped on phone calls of at least 35 world leaders, spied on Russia's leadership with the help of Sweden, and spied on the 2010 G8 and G20 summits in Toronto as well as the 2009 G20 summit in London with the help of the host countries' governments.