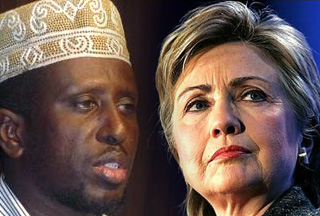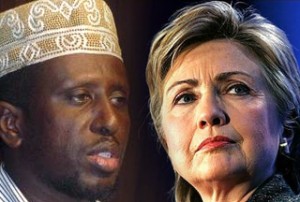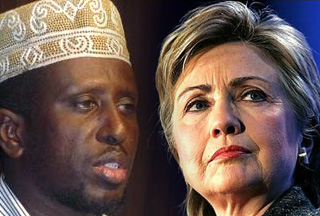 The US secretary of state plans to hold talks with the Somali president in an attempt to embolden the Mogadishu government in the lawless Horn of Africa state.
US State Department spokesman Ian Kelly said in a Wednesday statement that Hillary Clinton will meet Somali President Sheikh Sharif Sheikh Ahmad on the sidelines of an annual trade forum in Kenya's capital, Nairobi.
The forum scheduled for August 5 aims to bring authorities from sub-Saharan countries together.
The Clinton-Sheikh Ahmad meeting signals the Obama administration's wish to bolster the government in Mogadishu where the al-Shabaab and the Hizbul-Islam militants are bent on overthrowing the president of Somalia's Transitional Federal Government (TFG).
The United States in a bid to achieve such a goal has provided Somalia's government with more than 40 tons of weapons and ammunition to repel attacks by insurgents. It has also offered training, logistical and financial assistance to Somali security forces.
Already a safe haven for pirates, Somalia is feared to be distained to become a hub for international terrorists.
The Horn of Africa state has been without a functioning central government and been mired in anarchy since 1991, when warlords overthrew dictator Mohamed Siad Barre and then turned on one another.