North America
Connecticut elementary school shooting: 27 deaths reported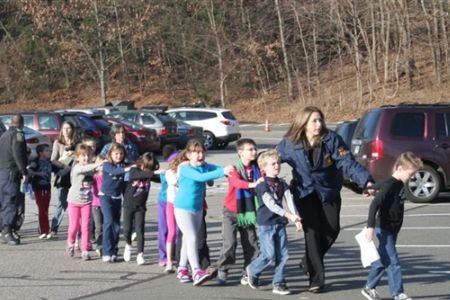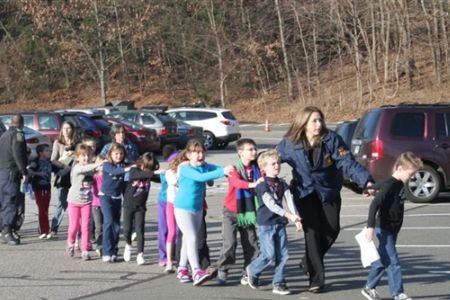 Twenty-seven people including many children were killed Friday in a shooting at a Connecticut elementary school, according to multiple reports.
The violence at the school in Newton, Conn. is one of the worst mass shootings in U.S. history and is likely to reopen a divisive debate over gun control restrictions.
NBC news reported the gunman at the school was a 20-year-old man from Connecticut who carried two handguns. Law enforcement authorities were continuing to search the school and it was not clear immediately whether the gunman — who is dead at the scene — acted alone.
A somber White House press secretary Jay Carney said President Obama was informed of the shootings this morning by his Homeland Security secretary. He said it was "possible if not likely" that Obama later on Friday would address the shooting.
The FBI, a SWAT team, and state police are coordinating an emergency response from Sandy Hook Elementary School in Newton.
The killings in Neton are the latest in a year marked by mass shootings.
In July, a gunman killed 12 people and wounded 58 others at "The Dark Knight Rises" premier at an Aurora, Colo., movie theater. A few weeks later, another gunman killed six people and himself at a Sikh temple in Milwaukee, Wis.
None of these shootings have altered the debate in Washington over gun control, where neither the White House not congressional leaders have made altering gun laws a priority.
Carney declined to answer questions about gun control, saying today was not the day to have that discussion. He emphasized that the White House was awaiting more information from Connecticut.
Lawmakers from Connecticut quickly expressed sorrow over the violence in their home state.
"I am shocked and saddened by the horrific news from Sandy Hook Elementary School this morning, and I pray that kids, teachers, staff, and families reach safety as quickly as possible," said Connecticut Rep. and Senator-elect Chris Murphy (D) in a statement. "While we don't have much information right now, our thoughts are with the victims and their loved ones."