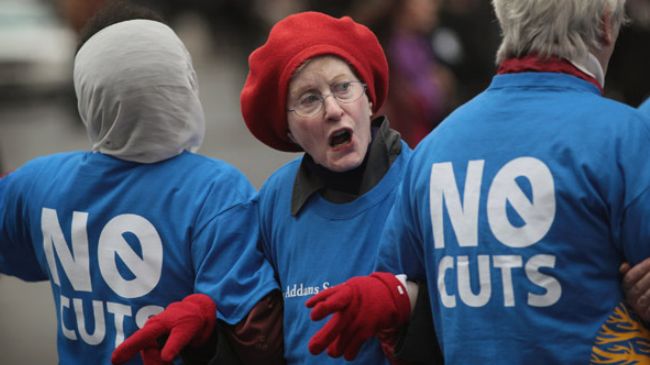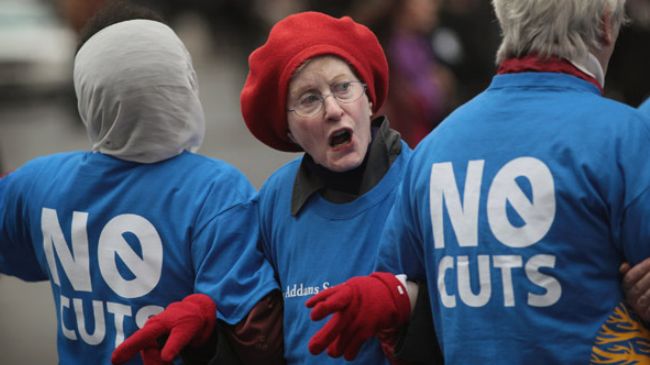 Americans have held a protest rally in the state of Florida against plans by the state's lawmakers to slash social security benefits.
According to AP, the protest rally took place Monday outside the office of Florida's Republican Senator Marco Rubio. The protestors demanded that state lawmakers not cut Medicare and social security benefits.
The demonstrators further called on their legislators to raise the taxes on the wealthiest Americans instead.
US President Barack Obama has been heavily campaigning for his plan to extend tax cuts for middle-income Americans while increasing taxes on the country's highest earners, a plan that is fiercely opposed by Republican congressmen and major corporate and business executives.
Meanwhile, similar protest rallies were also held in other American states.
In the state of Wisconsin, rallies were held on Monday at the Madison office of Democratic Senator Herb Kohl and seven other congressional offices around the northern state.
The demonstrators urged the lawmakers against making cuts to social security, Medicare or Medicaid programs as part of any "fiscal cliff" deal that is reportedly being worked out between the Obama administration and Republican lawmakers.