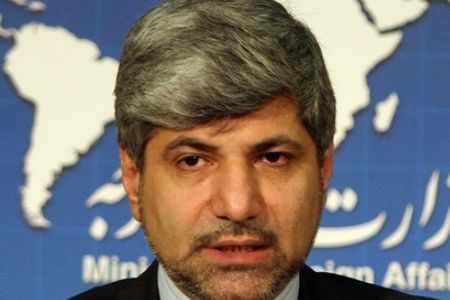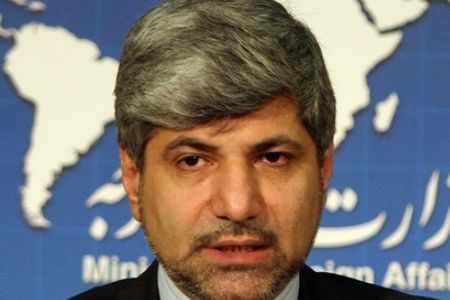 Iran's Foreign Ministry Spokesman Ramin Mehmanparast says two detained foreign nationals who posed as journalists have links with counter-revolutionary elements.
"The two nationals have had connections with counter-revolution elements and were arrested for this reason," Mehmanparast said at his weekly press conference on Tuesday.
He said that the two, who had tourist visas, went to the family of Sakineh Mohmmadi Ashtiani, an Iranian woman convicted of adultery and murder, in the guise of journalists to make a report about her.
Mehmanparast added that those who made the preparation for these two people to go to Mohammadi's family were in Germany.
The spokesperson said that further investigation into the case of the two detained foreign nationals was underway.
Judiciary Spokesman Gholam-Hossein Mohseni-Ejei said Monday that Iran's security forces arrested two foreigners sought to gather information about the woman.
"It turned out that the two people were not journalists — or that they had no proof for it, and had entered the country as tourists. [They] had asked Ms. Mohammadi's family … questions," Mohseni-Ejei said.
Mohseni-Ejei went on to say that the two foreigners were introduced to Mohammadi's family through "an Iranian fugitive" who resides in the same country as the two men.
They conducted an interview with her son but a person close to the family became suspicious about the foreigners' visit and notified authorities, he further explained.
Mohammadi Ashtiani was found guilty of murdering her husband in collusion with another man, Isa Taheri, who also had an affair with the woman.