Yemen
Dictator Yemeni Saleh preparing to flee to Great Satan USA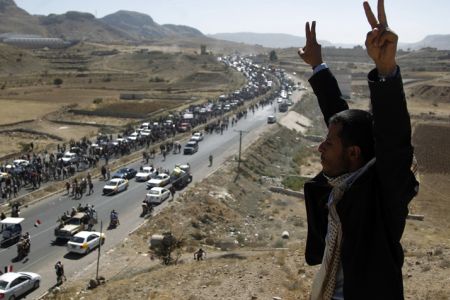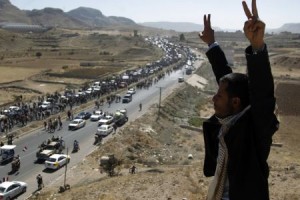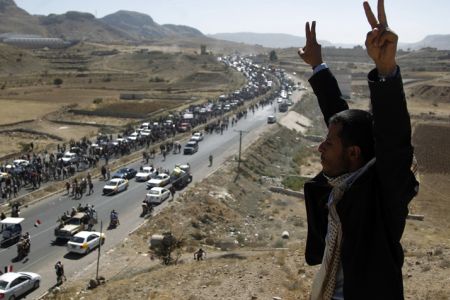 Former Yemeni dictator Ali Abdullah Saleh has said he plans to flee to the USA, just hours after clashes in the capital Sana'a left 13 people dead.
"I will go to the United States. Not for treatment, because I'm fine, but to get away from attention, cameras, and allow the unity government to prepare properly for elections. I want to be away for the elections, because whether it fails or succeeds, people may blame the president," Saleh told journalists at a press conference in Sana'a on Saturday.
Earlier in the day, troops from units led by Saleh's son and nephew used tear gas and water cannon and then opened fire on demonstrators who approached Saleh's compound in Sana'a after marching for four days from the southern city of Taizz.
Saleh, who had been in power for 33 years, signed a power transition deal brokered by the (Persian) Gulf Cooperation Council in Riyadh on November 23 in return for immunity from prosecution.
In line with the document, he resigned as president and handed authority over to Vice President Abdrabuh Mansur Hadi on December 23, but he will hold the post of honorary president until the presidential election in February 2012.