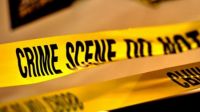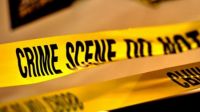 The Navarro County Sheriff's Office confirms a family of five was found dead in their Texas home on Monday.
According to AP, the victims identified in the case are Israel Alvarez, his wife Guadalupe Ronquillo-Ovalle and their three sons ages 10, 8 and 4.
According to NBC 5 News, the Navarro County Sheriff Elmer Tanner said the case is being investigated as a murder-suicide.
The sheriff said Monday that all five had gunshot wounds to the upper torso and a .22 caliber semi-automatic long rifle was recovered from the scene.
Navarro County Sheriff Elmer Tanner says a Spanish-speaking male called 911 around 7 p.m. Sunday night to report that several members of his family were dead at a home in Rice, 40 miles southeast of Dallas.
Police officials said they believe the crime was confined to the home and do not have any evidence showing otherwise.
It was not the first time authorities had visited the family at their home. Police visited the home four times since 2010, the most recent call was from a domestic dispute on Sept. 11.