Europe
World News
Female Swedish activists don hijab to protest attack on veiled Muslim woman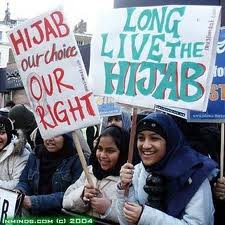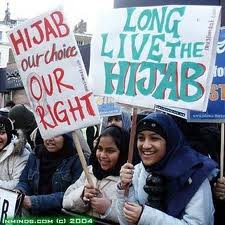 Swedish women of various faiths have posted photos on the Internet wearing an Islamic headdress (hijab) to express solidarity with a Muslim woman assaulted in the country for having a hijab.
The effort, reported Tuesday by the local press, was part of a Hijab Outcry Campaign, initiated by Swedish women, including a number of politicians and media personalities.
The female participants in the campaign posted their photographs on social media websites while donning different forms of hijab.
The woman activists further called on the Swedish government to guarantee the right of religious freedom in the country.
The Hijab Outcry campaigners further demanded from the government in Sweden to "ensure Swedish Muslim women are guaranteed the right to religious freedom."
The female activists also expressed hope that the effort would raise public awareness about the "discrimination that affects Muslim women" in Sweden.
"We believe that's reason enough in a country where the number of reported hate crimes against Muslims is on the rise – and where women tie their headscarves extra tight so that it won't get ripped off – for the prime minister and other politicians to take action to stop the march of fascism," the campaigners wrote in an article published by Swedish newspaper Aftonbladet.
The protest campaign came following a Saturday incident in a Stockholm suburb, during which an assailant attacked a pregnant Muslim woman, tearing off her hijab and striking her head against a car.
This is while eyewitnesses reported that the assailant shouted racist insults at the female victim during the attack.
The incident is reportedly still under investigation by Swedish law enforcement authorities.