Iran
North America
FM Zarif: US economic terrorism, pressure failed to break Iranians' ironclad resilience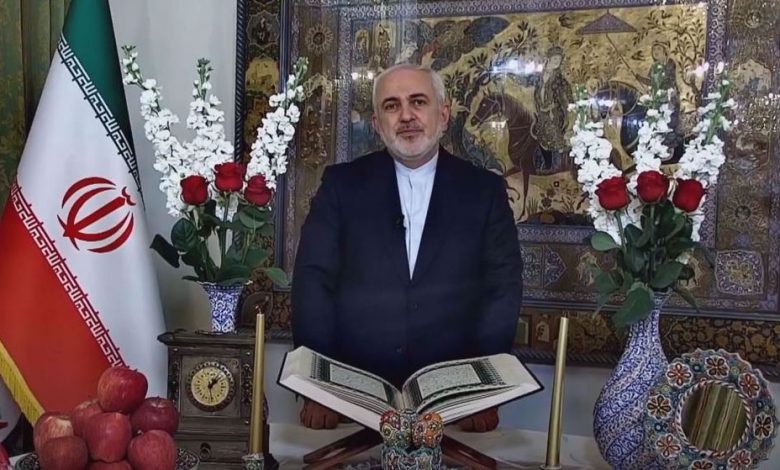 Iran's foreign minister says the United States' economic terrorism, which former US President Donald Trump embraced under his flagship "maximum pressure" policy against Tehran, has failed to bring the Iranian nation to its knees.
Mohammad Javad Zarif made the remarks in a video message to mark the beginning of the Iranian New Year, Nowruz, which will start on Sunday.
"Over the past year, we have once again shown our ironclad resilience – from confronting economic terrorism targeting our access to food and medicine in order to bring us to our knees to standing up to [a] modern-day state terrorist who murdered the pioneers of our defense and scientific advancement – and all of this amid the deadliest pandemic humanity has seen in a century," Zarif said.
He was referring to Washington's unilateral sanctions on Iran, which were imposed after Trump nixed the landmark 2015 Iran nuclear deal, officially known as the Joint Comprehensive Plan of Action (JCPOA), and have been preserved under the Joe Biden administration.
Zarif also made a reference to the high-profile assassinations of Iran's top anti-terror general Qassem Soleimani, and his companions, who were targeted by the US military, and the country's prominent nuclear scientist Mohsen Fakhrizadeh, whose assassination has been blamed on Israel.
Elsewhere in his message, Zarif said in the face of all the pressure, "We, Iranians, are not just surviving, but we are stronger and more determined, more than ever, to decide our own destiny."
The top diplomat said Iranians have endured "unjust suffering on a massive scale," but in spite of the hardship, the country's future prospects seem bright.
"Iran's economy is becoming immunized against outside economic coercion, and while most of the world economy has been shattered, we have officially exited recession, with innovative startups and industrial production leading our growth," he explained.
Zarif further noted that Iran no longer depends solely on oil to run its economy, expressing hope for expansion of Tehran's relations with its neighbors and other nations by reliance on the country's "mass national and human resources."
"With the defeat of COVID-19 around the corner, God willing, we have a chance to build a different world," he said, adding, "We, all of us, should seize this opportunity and bring forth a new day."