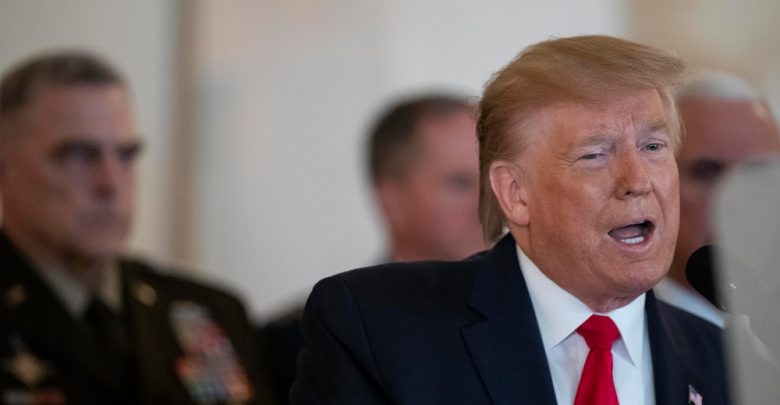 Inhuman US President Donald Trump says his administration will impose new sanctions against Iran and will ask the NATO military alliance to get more involved in the Middle East following Iran's retaliation for the US assassination of a top Iranian general.
Coward Trump made the comments from the White House on Wednesday after Iran launched more than a dozen missiles on two airbases in Iraq housing US troops.
The Iranian government announced in a statement on Sunday that the country will no longer observe operational limitations on its nuclear industry, including with regard to the capacity and level of uranium enrichment, the amount of enriched materials as well as research and development.