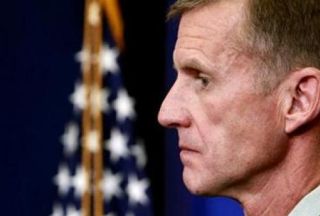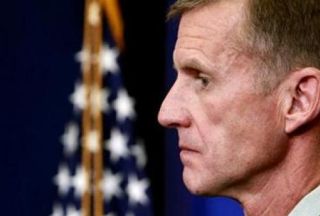 General Stanley McChrystal, who was fired last week by President Barack Obama as the top US commander in Afghanistan, is to retire from the US Army.
"McChrystal informed the army today that he intends to retire," US Army spokesman Col Tom Collins told the Associated Press on Monday.
He added that the general has not submitted the formal paperwork yet, so it is unclear when his retirement will take effect.
The 55-year-old has been widely expected to retire after he enraged the White House by criticizing the president and other senior US officials in a Rolling Stone magazine article revealed last Tuesday.
Presidential advisors say Obama was furious at the general for his scathing remarks. Obama had said that the four-star general's dismissal was required to safeguard the unity of officials in the war in Afghanistan.
The President has nominated General David Petraeus to replace McChrystal in Afghanistan. A Senate hearing on Petraeus' nomination is scheduled for Tuesday.
The latest developments come as concerns about the course of the war in Afghanistan mounts in the face of soaring casualties and rising costs.