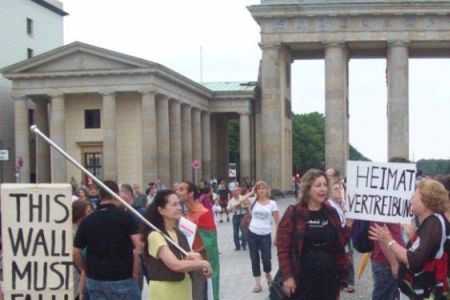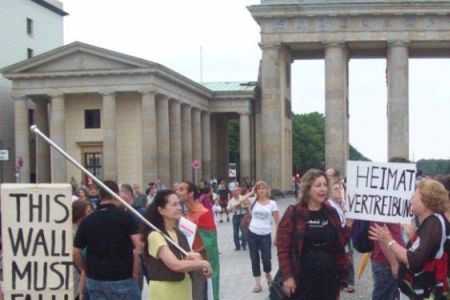 Hundreds in the German capital, Berlin, have staged a protest against Israel's forced eviction of Palestinians from their homes in occupied territories.
Crowds of demonstrators, including Jewish anti-Zionist activists, gathered in Berlin on Sunday to condemn Tel Aviv's refusal to heed international calls to halt its illegal settlement constructions in occupied East Jerusalem (al-Quds).
Waving Palestinian flags, carrying placards and chanting anti-Israeli slogans, angry protesters also urged Israel to halt the demolition of Palestinian homes and the revoking of residency rights.
The rally follows an order given by Tel Aviv in March, which allows Israeli troops to arrest and evict Palestinian residents from occupied territories in the West Bank, if they are marked as illegal immigrants.
According to this law, even those born in the West Bank and the Gaza Strip, could be evicted by Israeli troops if they are not given residency permissions.
Israel destroys Palestinian homes under the excuse that the houses have been built without permission and instead builds houses for Israelis.
Palestinians criticize the move, saying it is part of a strategy to drive all Palestinians out of occupied territories.
In recent months, Tel Aviv has also announced the construction of hundreds of new Israeli homes in East al-Quds in breach of United Nations Security Council resolutions.
The decision has prompted warnings from Human Rights groups who say the violations could serve as a prelude to a full "Judaization" of East al-Quds, long demanded by Palestinians as the capital of their future state.