North America
Graet Satan US halts fiasco program to train militants in Syria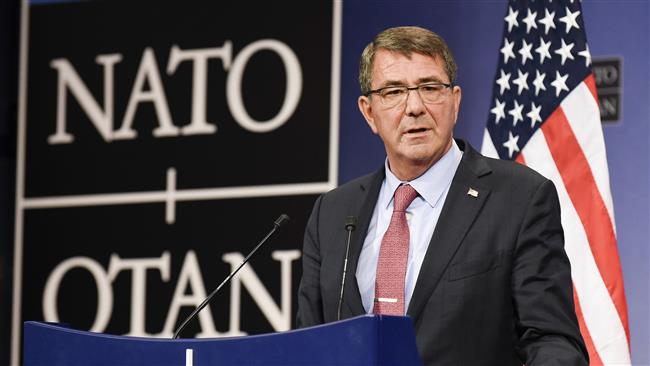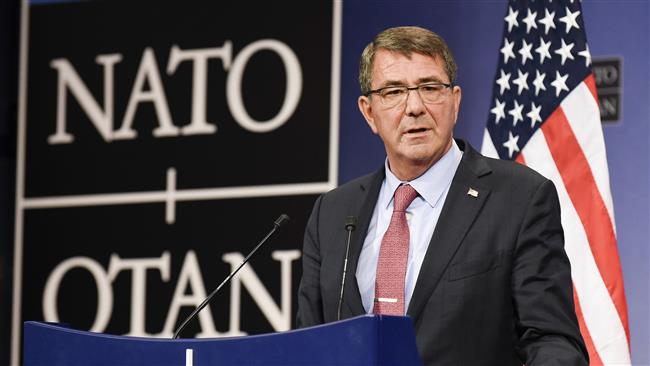 The Pentagon plans to stop training militants in Syria, in an acknowledgment that the $500-million program has failed to produce an effective proxy force in the war-torn country.
The beleaguered program — which managed to field only a handful of militants into the battle against Daesh (ISIL) in Syria at a cost of about $50 million — will be stopped, senior Pentagon officials said on Friday.
US Defense Secretary Ashton Carter said that he "wasn't happy with the early efforts" of the program, "so we have devised a number of different approaches."
"I think you'll be hearing from President Obama very shortly" on the program, Carter said Friday during a press conference with his British counterpart, Michael Fallon, about the military campaigns in Syria and Iraq.
A senior Pentagon official told the New York Times that the United States would cease to recruit so-called moderate militants to go through training in Jordan, Qatar, Saudi Arabia or the United Arab Emirates.
Instead, the Pentagon plans to set up a less ambitious training center in Turkey, where a small cadre of "enablers" would be taught operational tactics such as how to call in airstrikes.
The change reflects mounting concerns over the "train-and-equip" program, once considered a centerpiece of the Obama administration's strategy in Syria, which aimed to mobilize thousands of US-allied militants fighting the government of Syrian President Bashar al-Assad.
Administration officials have previously suggested that the US should shift focus to aiding Kurdish forces and other factions instead of trying to build up separate militant units.
However, the "equip" part of the program — which provides arms, ammunition and vehicles to allied militants — will still be in place though in a smaller scale.
The shift in strategy also comes as US officials have complained that Russian warplanes have repeatedly targeted militant groups backed by the Central Intelligence Agency (CIA) in Syria in a string of airstrikes since Moscow launched its air campaign on September 30.
"Greater than 90 percent of the strikes that we've seen them take to date have not been against ISIL or al-Qaeda-affiliated terrorists," US State Department Spokesman John Kirby said on Wednesday.
Moscow has said that Russian airstrikes have hit more than 100 ISIL targets in Syria.