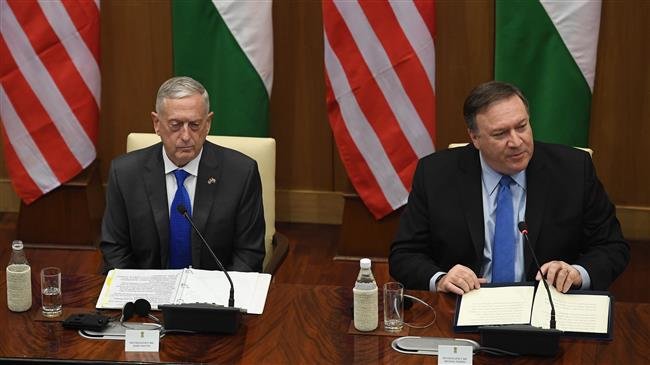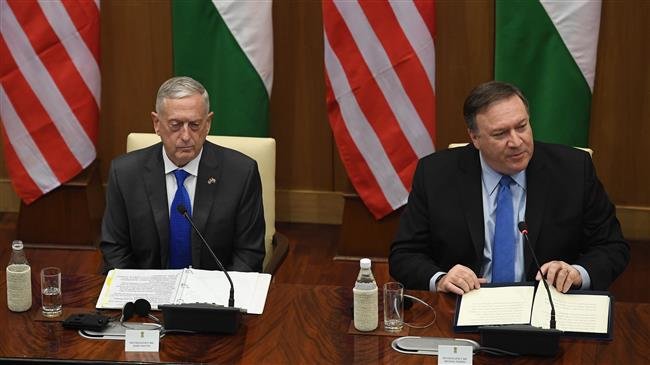 Two senior US Cabinet members have urged senators not to downgrade relations with Saudi Arabia over the murder of journalist Jamal Khashoggi, but members of Congress from both political parties said they could not ignore reports that Saudi's de facto ruler, Crown Prince Mohammed bin Salman, was involved in last month's killing.
US Secretary of State Mike Pompeo and Secretary of Defense Jim Mattis said on Wednesday there was no hard evidence that bin Salman was behind the killing, apparently contradicting an assessment by the CIA about Khashoggi's death in the Saudi consulate in Istanbul, Turkey, on October 2.
After repeated calls from members of Congress for a strong US response to Khashoggi's death, both Mattis and Pompeo briefed the Senate behind closed doors about Saudi Arabia's war in Yemen and the murder of Khashoggi.
Echoing similar comments from US President Donald Trump, they said downgrading Washington's ties with Riyadh would harm US national security.
Pompeo acknowledged to the lawmakers that Saudi Arabia's devastating war against Yemen has caused massive civilian casualties, but he claimed that the Saudis provide a major counterweight to Iran in the Middle East.
"More broadly, degrading ties with Saudi Arabia would be a grave mistake for US national security, and that of our allies," Pompeo said in his prepared remarks to the Senate. "The Kingdom is a powerful force for stability in an otherwise fraught Middle East."
Mattis told reporters at the Pentagon on Tuesday that he had read all the US intelligence reports about the incident and that there was no information that proves the crown prince was involved.
However, Pompeo and Mattis did not seem to convince senators, including some of Trump's fellow Republicans, who said they believed a lack of action would send a more dangerous message to the world.
Republican Senator Bob Corker, chairman of the Senate Foreign Relations Committee, said after the briefing it was apparent to everyone in the room that the crown prince was responsible for Khashoggi's death.
"We have a problem here. We understand that Saudi Arabia is an ally, of sorts, and a semi-important country," Corker said. "We also have a crown prince that's out of control."
Corker warned that Congress would act if the Trump administration does not. "I think 80 percent of the people left the hearing this morning not feeling like an appropriate response has been forthcoming," Corker said.
Defying the White House, the Senate voted on Wednesday to advance a resolution to end US military support for the Saudi-led war in Yemen, setting the stage for a possible final vote on the measure within days.
The Yemen war has killed more than 15,000 people and created the world's most urgent humanitarian emergency.
Senator Bob Menendez, the Foreign Relations Committee's top Democrat, said Washington was basically telling an ally "you can kill with impunity."
"It is outrageous that we are willing to turn our eye away from such a murder because we have 'interests,'" Menendez said.
Trump has dismissed a CIA assessment that bin Salman likely ordered Khashoggi's murder. He vowed last week to remain a "steadfast partner" of Saudi Arabia and said it was not clear whether the crown prince knew about the plan to kill Khashoggi.
Those comments further angered members of Congress who have demanded an investigation of potential involvement by the crown prince.