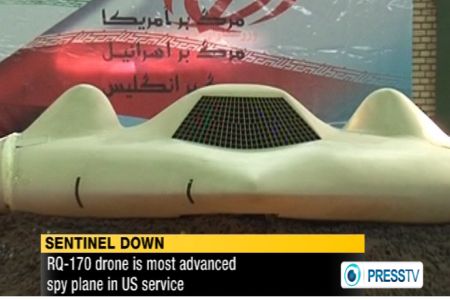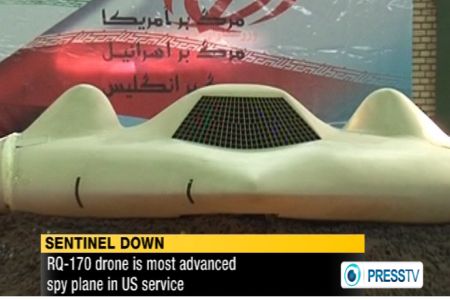 The downing of a US advanced reconnaissance aircraft by Iran is a manifestation of the enhanced technological capabilities of Iranian armed forces in electronic warfare, a senior Iranian lawmaker says.
"The US has announced that war and pressure against Iran will be in the form of electronic warfare, and the capturing of the US spy aircraft, equipped with the latest existing technology, is a victory for our armed forces and a blatant defeat for the US," said Mehdi Sanai, the chairman of Iran-Russia Parliamentary Friendship Committee in a Friday interview.
The lawmaker insisted that Iran will never back down on its national security and territorial integrity, adding, "The incident showed the existing electronic advancements of our armed forces," Mehr news agency quoted him as saying.
On December 4, the Iranian Army's electronic warfare unit downed with minimum damage the US RQ-170 Sentinel stealth aircraft in Iran's North Khorasan Province.
The aircraft, designed and developed by the American company Lockheed Martin, had crossed into Iran's airspace over the border with neighboring Afghanistan.
Iran has announced that it intends to carry out reverse engineering on the captured RQ-170 Sentinel stealth aircraft, which is also known as the Beast of Kandahar and is similar in design to the US Air Force B-2 stealth bomber.
The United States has admitted that the unmanned stealth drone was part of a surveillance program for the Central Intelligence Agency (CIA).
Sanai described the US violation of Iran's airspace as a new level of pressure by the enemies against the Islamic Republic and insisted that the issue should be pursued through international diplomatic channels.
The Iranian government insists that the "blatant and provocative" violation of Iran's airspace is tantamount to an act of hostility against the country, which is a flagrant breach of the international law, particularly the fundamental principles of the UN Charter.