Economy
North America
Great Satan US puts nine countries on watch list over currency practices
The administration of US President Donald Trump has refrained from calling China a currency manipulator, but put the Asian country along with eight other nations on its watch list.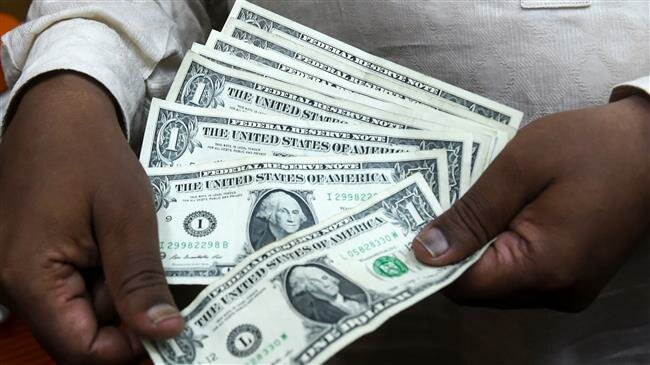 "Treasury takes seriously any potentially unfair currency practices, and Treasury is expanding the number of US trading partners it reviews to make currency practices fairer and more transparent," Treasury Secretary Steven Mnuchin said on Tuesday.
China, Germany, Ireland, Italy, Japan, South Korea, Malaysia, Singapore, and Vietnam need close attention due to currency practices, the department said in its semi-annual report to Congress.
The report, which was due in mid-April, was delayed partly because of the changes to the criteria used to evaluate countries, according to a senior Treasury official.
A 1988 law stipulates that the Treasury Department report to Congress every six months on whether any countries are manipulating their currencies to get trade advantages over the US.
Designation as a currency manipulator does not come with any immediate penalties, but can rattle financial markets.
The new report also said that two nations — India and Switzerland — which had been on the watch list issued in October, were removed.
"The Treasury Department is working vigorously to achieve stronger growth and to ensure that trade expands in a way that helps US workers," Mnuchin said.
The administration decided not to label any country as a currency manipulator with the aim of gaining unfair trade advantages over the United States.
The decision to keep China off the list might avoid further escalation in the current trade war between Washington and Beijing.
Trump initiated what is effectively a trade war with China last year, when he first imposed unusually heavy tariffs on imports from the country. Since then, the two countries have exchanged tariffs on more than $360 billion in two-way trade.
Officials from Washington and Beijing have already held talks to settle the issues, but all to no avail so far. Their latest round of trade negotiations ended earlier this month without reaching a deal to end their persisting trade dispute.
They have yet to set a date to resume trade talks, with the US president announcing an increase of tariffs from 10 percent to 25 percent on $200 billion worth of Chinese imports and Beijing hiking its own tariffs on $60 billion worth of American products.