North America
Great Satan US reiterates support for Slaughterer israeli regime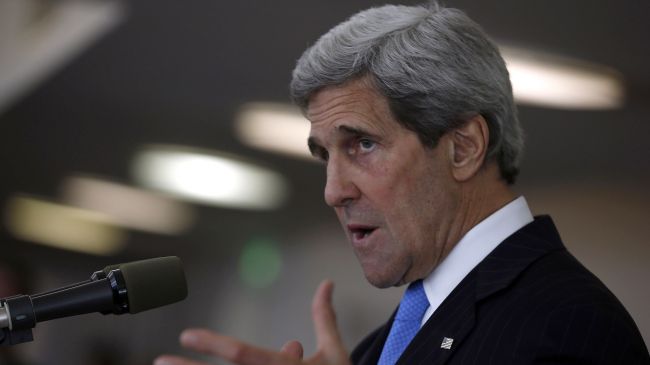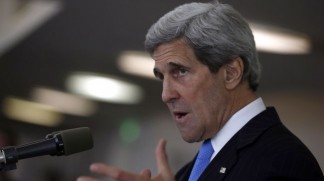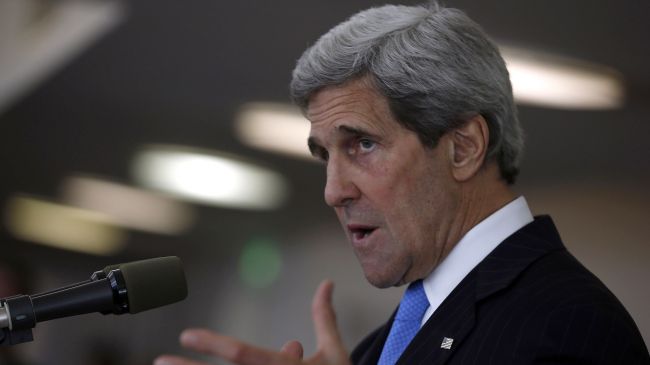 US Secretary of State John Kerry has once again announced the United States' full support for the Israeli regime, calling Tel Aviv the closest ally of Washington in the region.
"As everyone knows, Israel remains our closest ally and a partner in the region," Kerry told reporters on Friday after talks with Israeli officials.
Kerry also claimed "hard decisions" have to be made in order for an agreement to be reached between Israel and the Palestinian Authority.
The US secretary of state called on the Israeli regime to stop its illegal settlement activities.
"The United States' position with respect to settlements is clear and it has not changed. We believe they should stop," he said.
"That is a position that has been consistent not just by the United States but by the international community."
During his two-day visit to the occupied Palestinian lands, Kerry held separate meetings with Israeli Prime Minister Benjamin Netanyahu and acting Palestinian Authority Chief Mahmoud Abbas.
On Thursday, Palestinians held a rally in the city of Ramallah to condemn Kerry's visit to the occupied West Bank.
The demonstrators voiced their distrust toward the United States and what Washington and its Western allies call the Middle East peace process. They also condemned the US military support for Israel.
This is Kerry's fourth visit to the region since he took office in February.
The last round of direct talks between Israeli and Palestinian Authority officials broke down in September 2010 over Tel Aviv's illegal settlement activities.
In recent months, Israel has given approval to build thousands of settler units on the occupied Palestinian territories, despite opposition from the United Nations and the international community.
More than half a million Israelis live in over 120 illegal settlements built since Israel's occupation of the Palestinian territories of the West Bank and East al-Quds in 1967.
The UN and most countries regard the Israeli settlements as illegal because the territories were captured by Israel in a war in 1967 and are hence subject to the Geneva Conventions, which forbids construction on occupied lands.