Iran
Middle East
North America
Great Satan US says ready to reengage in 'meaningful diplomacy' with Iran
The United States says it is disappointed that Iran has ruled out an informal meeting on the 2015 nuclear deal, but it remains ready to reengage in meaningful diplomacy on the issue.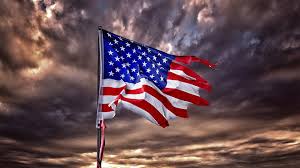 In comments on Sunday, Iran's Foreign Ministry spokesman said the present juncture is not a suitable time for holding an unofficial meeting with European Union and American officials on the landmark nuclear deal that Iran clinched with world powers in 2015, officially known as the Joint Comprehensive Plan of Action (JCPOA).
A few hours later, a White House spokeswoman said, "While we are disappointed at Iran's response, we remain ready to reengage in meaningful diplomacy to achieve a mutual return to compliance with JCPOA commitments."
She said Washington would be consulting with its P5+1 partners, the four other permanent members of the United Nations Security Council — China, France, Russia, United Kingdom – plus Germany, on the best way forward.
The remarks followed an earlier report by The Wall Street Journal, which quoted senior diplomats as saying that Iran has rejected a European Union offer to arrange direct nuclear talks with the US.
According to The Wall Street Journal, two senior Western diplomats said Iran has ruled out attending a meeting in Europe for now, saying it wanted a guarantee first that the US would lift some sanctions after the meeting.https://if-cdn.com/retTT4d?v=1&app=1
'Biden admin must consider good faith actions'
Kelsey Davenport, the Director for Nonproliferation Policy at the Arms Control Association, says delaying the talks increases the risk of the JCPOA collapsing.
"Both the US and Iran need to show restraint in the coming weeks to preserve the chance for diplomacy," she tweeted on Sunday.
"The Biden administration should also consider good faith actions, such as waivers for nuclear cooperation activities," she added.
"This would keep JCPOA required projects on track, provide civil nuclear benefits to Iran, help facilitate a future return to compliance, benefit US non-proliferation interests, and send a signal of US good faith toward restoring the deal," Davenport said.
However, Iran's Foreign Ministry spokesman Saeed Khatibzadeh says the "implementation of commitments by all parties [to the JCPOA] is not a matter of negotiation and give-and-take, because all options for give-and-take were exhausted five years ago."
"The way forward is quite clear. The US must end its illegal and unilateral sanctions and return to its JCPOA commitments. This issue neither needs negotiation, nor a resolution by the Board of Governors [of the International Atomic Energy Agency]," he added in his Sunday comments.
"The Islamic Republic of Iran will respond to actions with action and just in the same way that it will return to its JCPOA commitments as sanctions are removed, it will also answer in kind to all hostile measures and behaviors," he emphasized.
Back in May 2018, former US President Trump unilaterally withdrew the US from the JCPOA, calling it the "worst deal ever", and vowing to press Tehran into negotiating a new deal through a "maximum pressure" campaign that included tough economic sanctions and military provocations.
Tehran, which has verifiably asserted that it does not seek to develop nuclear weapons, adopted what it called the "maximum resistance" policy and successfully weathered the US pressure, while pushing the other parties to the deal to honor their commitments and stand up to US bullying.
Iran maintains that the three European parties to the deal, also known as the E3, have paid only lip service to Tehran's calls to safeguard its interests against the United States' illegal sanctions.