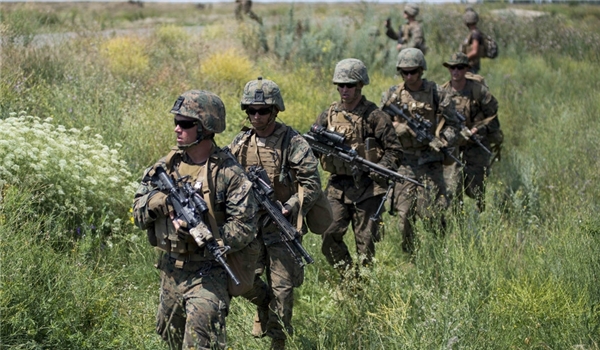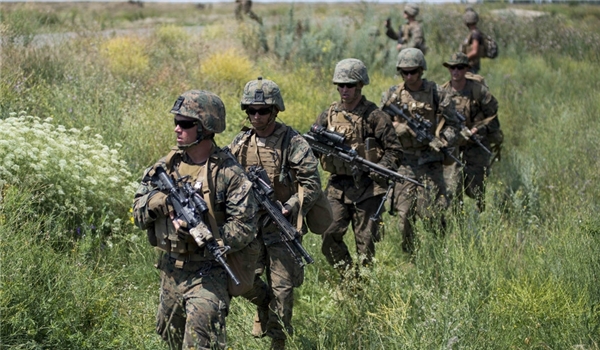 The US forces are attempting to establish a new airbase in Hasaka province after sending several military convoys to the regions occupied by the Washington-backed Kurds in Northern Syria.
The Arabic-language al-Watan newspaper reported on Thursday that the US forces have started setting up a new airbase in al-Shadadi region in Hasaka province in Northeastern Syria.
It added that they had earlier sent 150 trucks carrying weapons and military equipment from Northern Iraq to Deir Ezzur and al-Shadadi.
Also, several US military convoys were dispatched to the regions occupied by the Syrian Democratic Forces (SDF) in the past week.
The London-based pro-opposition Syrian Observatory for Human Rights (SOHR) disclosed on Wednesday that the US-led coalition has dispatched more 250 trucks, carrying arms and ammunition, to the region under the control of the SDF on the Eastern Bank of the Euphrates River.
SOHR said that the coalition has dispatched over 250 truckloads of arms, ammunition and military equipment, including armored vehicles, to the SDF-held regions under a plan to develop and equip its bases in Eastern and Northeastern Syria.
It further said that the convoy has been sent directly to the bases of American and other western states' military forces on the Eastern bank of the Euphrates River to be supplied to the SDF at a later stage.
SOHR disclosed on Tuesday that the US military started developing and equipping its three operational bases in Hasaka and Aleppo provinces and is also building a new large base in regions that are under the control of the SDF.