Human Rights
North America
Great Satan US's so-called maximum pressure campaign immense pressure on all Iranians
Several rounds of unilateral American sanctions have failed to produce tangible results for Washington yet have seriously hurt the economy and caused the Iranian currency to fall to unprecedented low levels, making life hard for ordinary Iranians.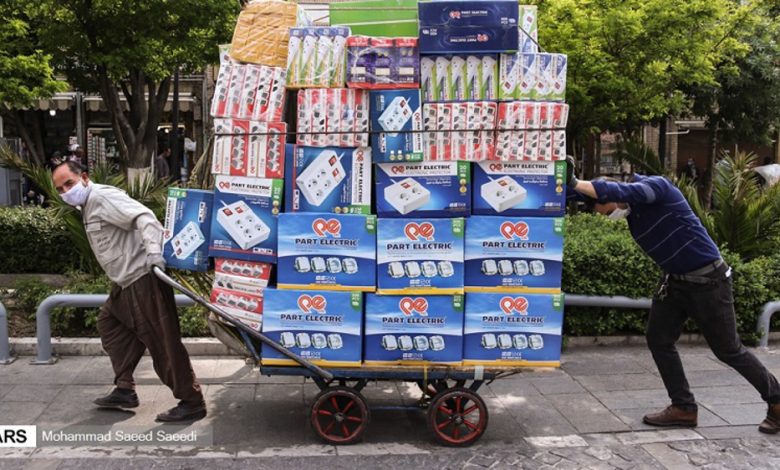 US president Donald trump has done his utmost since taking office in 2017 to bring Iran to its knees, a goal which still eludes him. Ever since, he has been on the receiving end of fierce criticism regarding his aggressive but largely futile policy towards Iran.
Trump's tough line on Iran, including his unilateral withdrawal from the Iran Nuclear deal, has come under much criticism from his Presidential rival, Joe Biden as well as a large number of other democrats.
They argue that the American president's signature maximum pressure campaign has piled immense pressure on ordinary Iranians but it is failing to produce the desired results. The White House, however, remains obstinate and refuses to change course.
Sanctioned once again
On Thursday, the Trump administration imposed new sanctions on Iran's financial sector. It blacklisted 18 more Iranian banks in an attempt to further shut the West Asian power out of the global banking system.
With this move, should the remaining banks that still have access to foreign currency essentially be frozen out this will only further diminish the channels that Iran utilises to import important humanitarian goods such as food and medicine. Therefore, as such, one can only conclude that this latest round of sanctions in conjunction with all of the sanctions that have already been placed on Iran are designed to harm the Iranian civilian population and specifically the weakest members of Iran's civilian population.

David Yaghoubian, History Professor, CSU San Bernardino
Iran has already been subjected to several rounds of unilateral American sanctions which have seriously hurt the economy and caused the Iranian currency, the rial, to fall to unprecedented low levels. Decreased purchasing power has made life hard for the average Iranian.
The latest round of sanctions could make the ongoing battle against the spread of the new corona virus harder for Iranians since the newly targeted banks are key in importing humanitarian goods like food and medicine. Iran is already grappling with shortages of some basic drugs and specialized chemotherapy and other lifesaving treatments.
Economic terrorism
Iran has long considered US sanctions as a form of economic terrorism since they cause large scale suffering of ordinary Iranians.
On Thursday, Iranian Foreign Minister, Mohammad Javad Zarif, dismissed US claims that the latest round of sanctions would not impact humanitarian transactions but said that Iranians would survive this latest case of US cruelty.
For some months the US has intensified its unilateral pressure campaign against Iran.
The US wants Iran to return to the negotiating table, but Iran has said it can no longer trust the US after what it did to the hard-earned Iran Nuclear Deal.
Washington out on a limb
Trump relentlessly pushes other countries to get onboard with his favorite anti-Iran campaign, but he has largely failed to achieve that goal. In one instance in September, the US sought to unilaterally re-impose all anti-Iran UN sanctions that had been lifted as part of the 2015 nuclear deal.
But Washington failed to get other Security Council members to support the plan to snap back the UN sanctions. Back in August, the US was isolated at the UN Security Council when it tried in vain to extend the UN arms embargo against Iran. After such failures, some are describing Trump's Iran policy as embarrassing. Why is he not abandoning this confrontational path? Some observers believe the US isolation could further deepen if it refuses to change its current approach towards Iran.