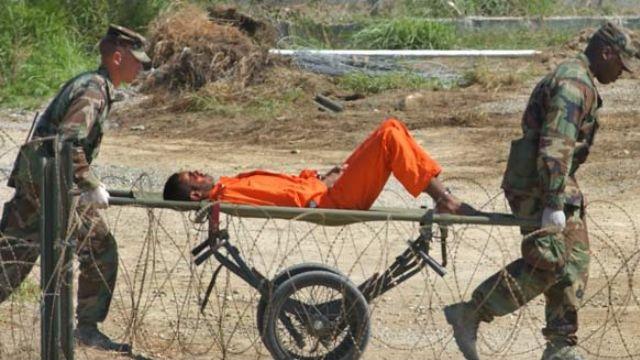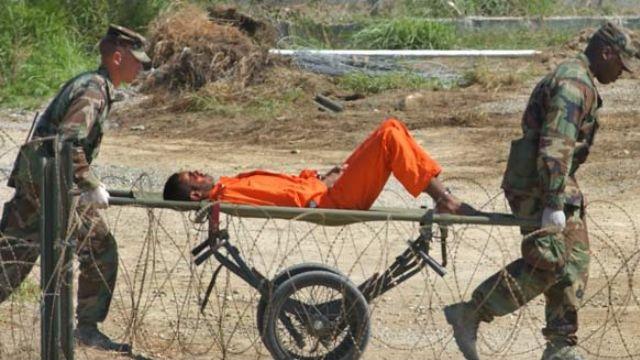 A detainee at the notorious US prison, Guantanamo, has filed a lawsuit urging American officials to free him as the war in Afghanistan is ending, the Los Angeles Times reported Tuesday.
According to international law, prisoners of war should be released after the end of the hostilities.
Fawzi Odah, 36, was captured in Afghanistan shortly after the Sept. 11, 2001 attacks in the United States. Washington accused Odah, a Kuwaiti national, of acting as an al-Qaeda agent recruiting militants.
Odah's lawyers say President Barack Obama said in his State of the Union address that "by the end of the year, America's longest war will finally be over." So, they argue, as the Afghan war is now coming to an end their client must be released.
But the US Justice Department asked a judge to throw out the suit, arguing it's premature to say the conflict in Afghanistan has ended.
More than 150 detainees are still held at Guantánamo, most of them without any trial. The first detainees were brought there 12 years ago after being captured during America's so-called "war on terror."
Last month, Amnesty International urged the US to close Guantanamo, saying US's continued operation of the prison and the torture of detainees there is a prime example of America's double standard on human rights.
Amnesty slammed President Obama for not closing the prison as he had promised in 2009 when he first came to office.