Palestine
Middle East
Hamas armed wing launches military drill in Gaza
The armed wing of the Palestinian Hamas resistance movement, the Izz ad-Din al-Qassam Brigades, has launched a military exercise in the Israeli-besieged Gaza Strip.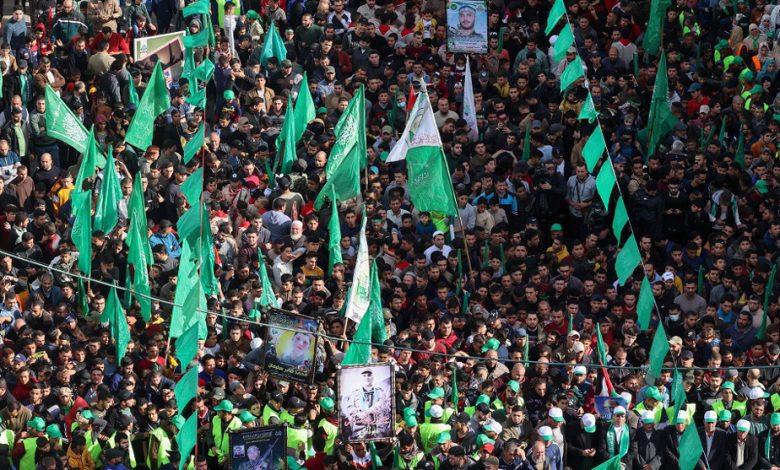 According to an announcement by the Brigades, the drill, dubbed "Shield of al-Quds," began on Wednesday morning to "raise combat readiness and simulate different scenarios."
The maneuver, it added, is part of a series of continuous military exercises simulating various forms of combat operations.
The al-Qassam Brigades further advised that explosions and shooting may be heard in some Gaza areas during the drill.
On Tuesday, Hamas leader Muhammad Abu Askar said the military exercise, which takes place in northern and southern Gaza, marks the 34th anniversary of Hamas' foundation.
The drill will "send a message to the enemy that the resistance is ready in case they think of doing something foolish in the Gaza strip," he emphasized.
Gaza has been under an Israeli land, air and sea blockade since June 2007, which has caused a decline in the standard of living as well as unprecedented levels of unemployment and unrelenting poverty.
Israel maintains a heavy naval presence off the coast of the impoverished Palestinian enclave, severely affecting the livelihood of fishermen.
The regime also launches bloody bombing campaigns on Gaza, the latest of which occurred in May, with the Palestinian resistance factions firing more than 4,000 rockets towards the occupied lands during the 11-day war.
Apparently caught off guard by unprecedented rocket barrages, Tel Aviv announced a unilateral ceasefire, which the resistance groups accepted with Egyptian mediation.