Hassan Nasrallah
Leaders of Ummah
Lebanon
Middle East
Videos
Hezbollah releases video of hitting zionist regime's warship Sa'ar-5 in 33-day war
The Lebanese Resistance Movement, Hezbollah, has released the video of its retaliatory attack on the Israeli warship Sa'ar-5 during the 33-day war in 2006.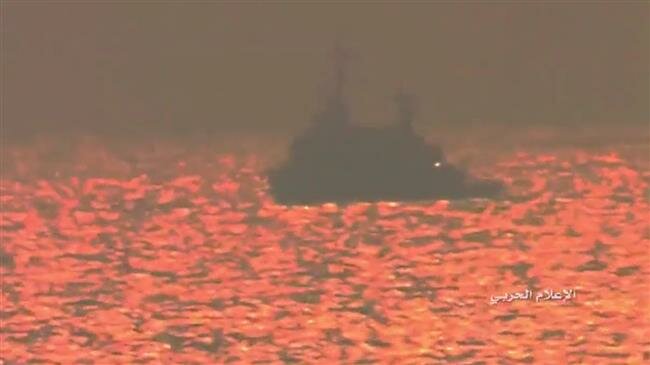 The video, which is part of a documentary film recently broadcast by Al Manar TV, reveals details of the operation in which the Israeli vessel was struck.
The documentary starts with Israeli reports about the strike and a testimony made by one of the Israeli soldiers who were on board when the warship was struck.
The media reports highlighted the damage inflicted upon Sa'ar-5 warship, noting that it was moved to Ashdod seaport after evacuating the corpses of the four dead soldiers.
The documentary also inspected the location of the warship at the time of the strike, showing the coordinates employed by the Hezbollah navy to target it, Al Manar reported.
It further highlights two reports about the Israeli warship and the anti-ship missile C-802 which was used by Hezbollah to strike it.
In the film, Hezbollah navy commander, nicknamed as "Hajj Jalal", reveals that the location of the rocket launcher was in Ouzai area on Beirut coast.
The video was released on August 14 on the occasion of the 13th anniversary of the end of Israel's 33-day war on Lebanon.
'Hezbollah proved possibility of defeating Israel to world'Iranian Foreign Minister Mohammad Javad Zarif says the Lebanese nation and Hezbollah resistance movement proved to the world that Israel can be defeated.
The conflict began with the Israeli army launching airstrikes against Lebanese cities as well as the positions of the resistance movement Hezbollah. The war resulted in the demolition of thousands of homes and the deaths of over 1,200 Lebanese civilians. 
Read More:
EXC.VIDEO: That's How Hezbollah Navy Struck israel's Warship SAAR-5 in 2006 War
Some 162 Israelis, including 119 soldiers, were also killed during the fighting.
According to a 629-page report of the Winograd Commission, appointed by the Israeli regime itself, Hezbollah fighters involved in defending Lebanon against the Israeli war defeated the enemy, and Tel Aviv was compelled to withdraw without having achieved any of its objectives.
The Winograd Commission was set by former Israeli prime minister Ehud Olmert in September 2006 to examine the events during Israel's 33-day war on Lebanon. It was chaired by retired judge Eliyahu Winograd.
The commission was formed in the wake of public criticism and protest over the fact that the Israeli military had effectively lost the war by failing to achieve its aim of freeing two soldiers captured by Hezbollah fighters.
UN Security Council Resolution 1701, which brokered a ceasefire in the 2006 war, calls on Israel to respect Lebanon's sovereignty and territorial integrity.