Iraq
In pictures: Iraqi Army restores cross on Assyrian church after liberating Karamalish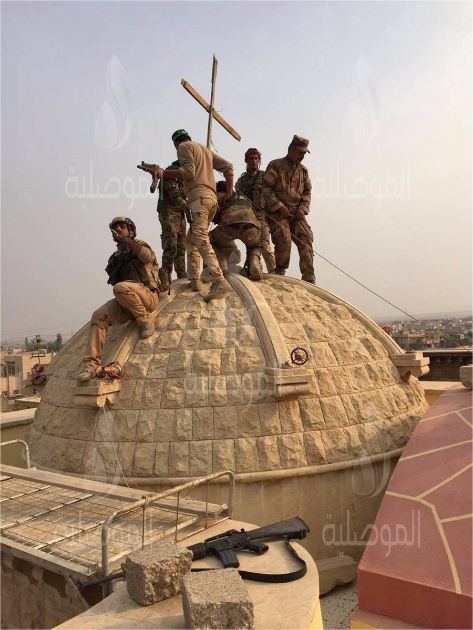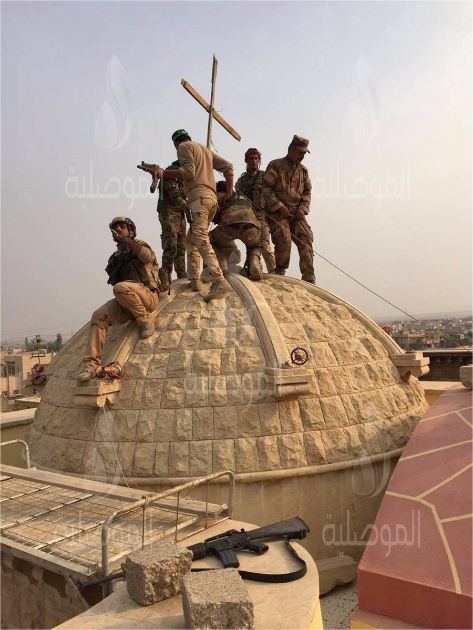 The Iraqi Army was pictured on Monday raising a cross on top of a damaged Assyrian church in the recently liberated town of Karamalish near Mosul.
Iraqi soldiers could be seen restoring the cross in a sequence of photos taken by a local Iraqi news agency on Monday, marking the important liberation of this historical Assyrian town in the Nineveh Governorate.
Karamalish was under the Islamic State's control for over two years before its official liberation by the Iraqi Army this past weekend.
The Iraqi Army is now in the process of liberating the historical Al-Hamdaniyah District that is at the outskirts of Mosul.