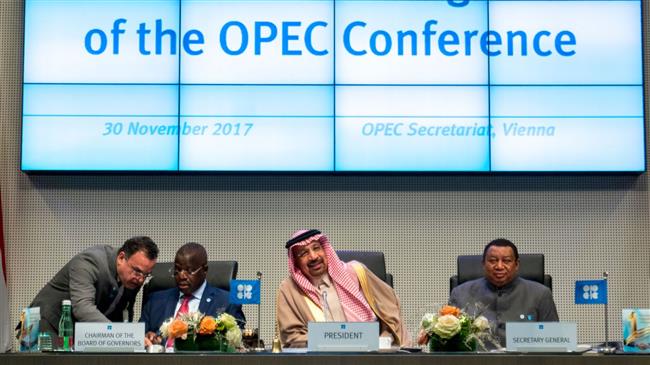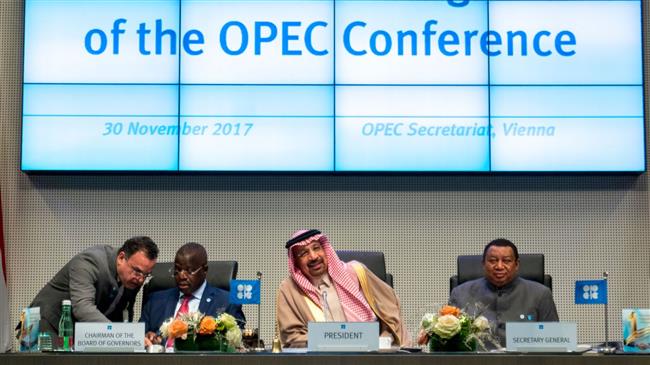 Iran says US President Donald Trump has insulted the Organization of the Petroleum Exporting Countries (OPEC) by trying to use political pressures to change the policies of the Organization.  
"The OPEC's basis and principle is that the oil market should not be political and that political issues should not interfere in the market so that supply and demand determines the final oil price," Iran's Petroleum Minister Bijan Zanganeh said in an interview with state television on Friday.
"But, some political measures and instabilities spark concerns in the oil market and increase price, including Trump's insulting order to some OPEC members, which is an insult to the national sovereignty of independent countries that are members of the organization," he added.
Zanganeh also noted that Trump's moves have increased the global oil prices in recent days.
Trump's order to oil producing countries to raise output "is very insulting to the people of these countries and would undermine their national sovereignty and destabilize the oil market," he said.
On Wednesday, Trump accused OPEC of driving fuel prices higher and called on  the US allies inside the Organization including Saudi Arabia to pump more if they wanted Washington to continue protecting them against Iran.
"The OPEC Monopoly must remember that gas prices are up & they are doing little to help. If anything, they are driving prices higher as the United States defends many of their members for very little $'s. This must be a two way street. REDUCE PRICING NOW!" he tweeted.
Earlier, Hossein Kazempour Ardebili, Iran's ambassador to OPEC, had warned that Trump's rhetoric could soon push up crude prices to as high as $100 per barrel.
He also noted that the world – and specifically American consumers – would eventually consider Trump blameworthy for runaway oil prices in international markets.
Trump recently said that Saudi Arabia had agreed to increase oil production by up to 2 million barrels per day (bpd) to moderate high prices. This is already seen as part of a political campaign by the US to pressure the kingdom to ramp up oil production quickly to make up for loss of Iranian barrels which the Trump administration has threatened to bring down to zero.
Saudi Arabia has acknowledged a call between King Salman and Trump but not mentioned any production targets. Oil market experts, nevertheless, have dismissed an abrupt increase in oil production.