Iran
North America
Iran dismisses NYT report on contact with Biden team as piece of 'yellow journalism'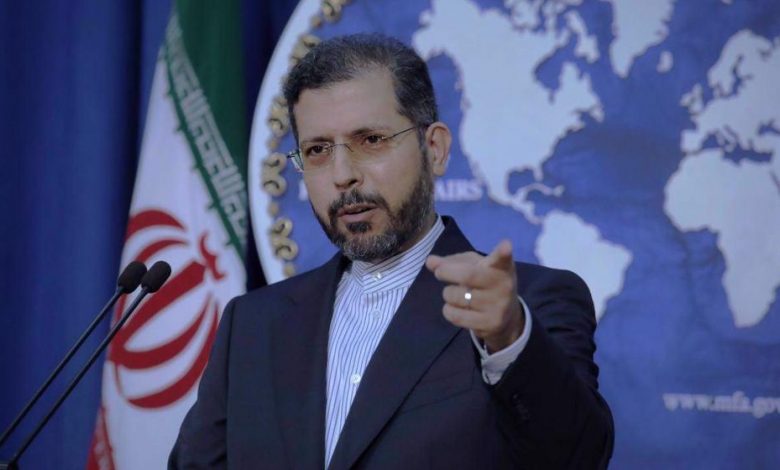 Iran has dismissed as 'yellow journalism' a report by the New York Times about efforts by Iranian diplomats to hint Tehran's 'insistence' that Washington 'unconditionally' rejoin the nuclear agreement of 2015.
Some media are pursuing a common method, particularly under the current circumstances, to resort to yellow journalism, Iranian Foreign Ministry Spokesman Saeed Khatibzadeh said on Friday.
The New York Times reported on Tuesday that Biden had promised to move quickly to rejoin the nuclear deal, officially known as the Joint Comprehensive Plan of Action (JCPOA), so long as Iran also comes back into compliance.
The paper claimed that Iran's Deputy Foreign Minister for Political Affairs Abbas Araqchi had "tried to pass on to Mr. Biden's advisers through intermediaries Tehran's insistence that the United States return to the Iran deal unconditionally before any talks resume."
The advisers have not confirmed receiving any messages from Iran, the Times said, and they will only deal with the issue after Biden's inauguration.
Khatibzadeh said it was a "totally fake" report and that the paper would continue to circulate more fabricated news from now on.
He noted that Iran's representative office in New York had denied any kind of "direct or indirect contact" between Iranian and American diplomats.
US President Donald Trump, a hawkish critic of the landmark deal, unilaterally withdrew Washington from the agreement in May 2018, and unleashed the "toughest ever" sanctions against the Islamic Republic in defiance of global criticism.
Washington reinstated the sanctions that it had lifted once it became a JCPOA member, and also started to cow others into committing to the bans and stopping their trade with Tehran.
The Islamic Republic, however, adopted antithetical economic measures under a directive by Leader of the Islamic Revolution Ayatollah Seyyed Ali Khamenei of "Resistive Economy," and also started to take nuclear countermeasures to reciprocate the United States and others' non-commitment to the JCPOA.
Trump, with two months left in office, is moving quickly to impose more sanctions against Iran. He even asked his advisers last week for options to launch a military strike against Iran but his aides dissuaded him.