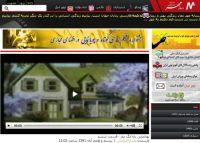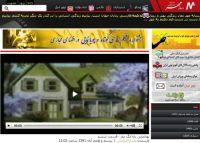 Iran has launched its own video-sharing website for Persian speakers as an alternative to Internet powerhouses such as YouTube, aiming to promote the Iranian culture.
Announcing the launch on Tuesday, Lotfollah Siahkali, deputy head of the Islamic Republic of Iran Broadcasting (IRIB) for virtual media, said the website allows the Iranian people to upload their short videos on the website and access favorite IRIB productions.
According to Press TV, the Mehr website, which means 'affection' in Persian, aims to attract Persian-speaking users and promote the Iranian culture.
Iran is also working on its national intranet, also known as the Clean Web. The initiative seeks protection against the immorality prevalent on the Internet, and will be clean of un-Islamic content. The Iranian national intranet will not cut people's access to the Internet.
Iran has also undertaken a project to develop a national search engine dubbed "Ya Haq," which can be accessed through the domestic intranet.