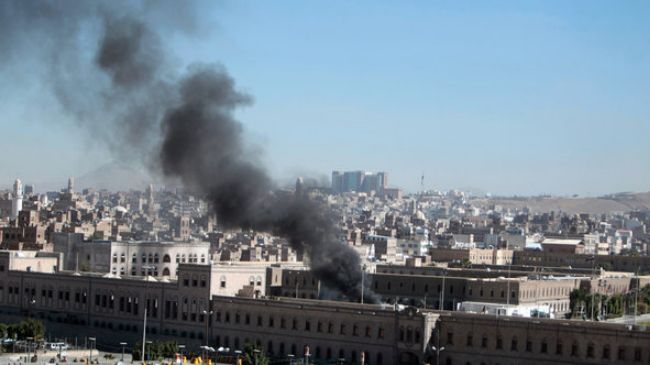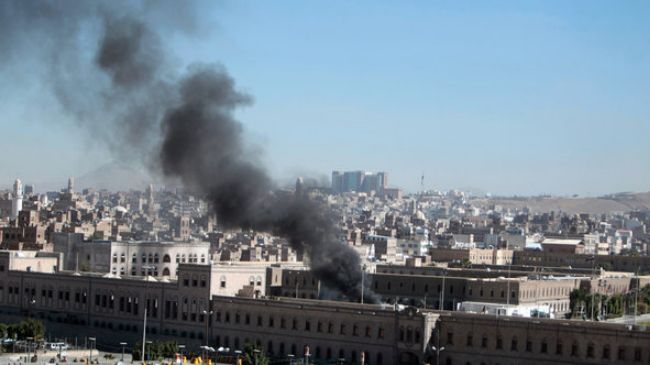 Iranian Foreign Ministry has condemned the deadly terrorist attack on the headquarters of Yemen's Defense Ministry in the center of the capital, Sana'a.
Such indiscriminate terrorist attacks, which are aimed at creating insecurity, and instability and hampering the ongoing political process in the country, cannot undermine the Yemeni nation's will to achieve their legitimate demands, said Iranian Foreign Ministry Spokeswoman Marzieh Afkham in a statement on Thursday.
The Iranian diplomat further said, "We are sure that, through solidarity, the prudent Yemeni scholars, elites, [political] parties and people will not allow the ill-wishers of this country to achieve their evil goals."
On Thursday morning, a bomber rammed his explosive-laden vehicle into Yemen's Defense Ministry compound in central Sana'a. The blast laid the ground for a group of unidentified gunmen to carry out an assault which claimed dozens of lives.
No group has claimed responsibility for the incident. However, such attacks are usually blamed on al-Qaeda or its affiliates.
Al-Qaeda loyalists have carried out a spate of deadly assaults against Yemeni security forces since the former dictator Ali Abdullah Saleh's successor, President Abd Rabbuh Mansur Hadi, came to power in February 2012.