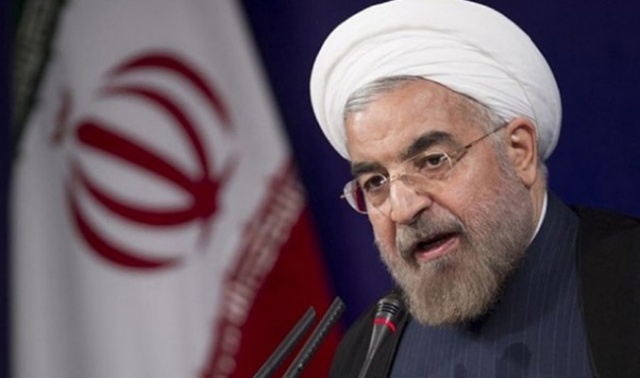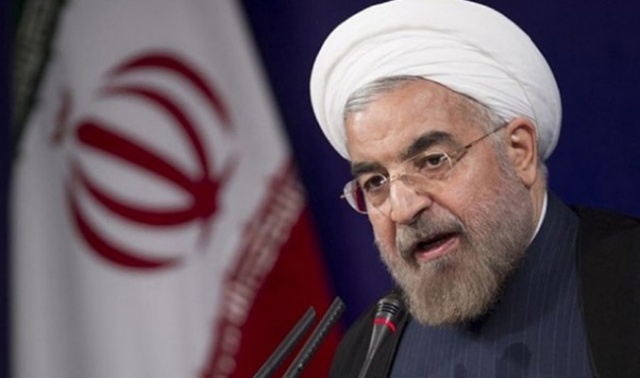 President Hassan Rouhani has called on the Iranian Armed Forces to strengthen their preparedness in the face of enemy threats, saying the country's defense power contributes to "sustainable peace."
He made the remarks on Tuesday during a defense show in Tehran, where Iran's first domestic fighter jet  was unveiled on the eve of the National Defense Industry Day.
"History tells us that if we fail to be powerful and stand firm on our objectives, there are others who will bring us to our knees," Rouhani emphasized.
The president further highlighted the geopolitical importance of the region surrounding Iran and said "enemies have over the past 40 years spread Iranophobia and sought to make people believe that Iran poses a threat to their existence, survival and dignity."
He also underlined the need for the country to preserve its defense readiness, saying, "When we say we are ready for defense, it means that we seek the establishment of sustainable peace."
Rouhani further called on the Iranian nation "to prepare itself against people and powers, which have greedily set their sights on the country's territory, resources and sensitive geographical position," Rouhani said.
He urged all political, military, economic and cultural sectors to help provide national security, dignity and power "at the lowest cost possible."
The president defined deterrence as "the power that makes the enemy find an invasion costly in its calculations," and said, "The discipline, education, faith, motivation, weapons and readiness of our Armed Forces can reach a level that no one would dare to attack us."
'US not trusted by Iran, own allies'
Rouhani also touched on the US decades-long enmity towards Iran and said, "Why does the US not attack us? Because it is aware of our power and the cost [that it will entail]."
The Islamic Republic has grown "100 percent distrustful of the US," he said. "It's not only us who do not trust America. Today even Europe and China do not trust them; even America's allies like Canada have lost their trust."