Human Rights
Iran
North America
World News
Iran's Human Rights Headquarters Condemns Canadian Gov't for Genocide against Indigenous Minority
Iran's Human Rights Headquarters in a statement on Sunday deplored violent acts and discrimination against the Indigenous minorities in Canada as "genocide", calling on the UN to open a probe into the issue.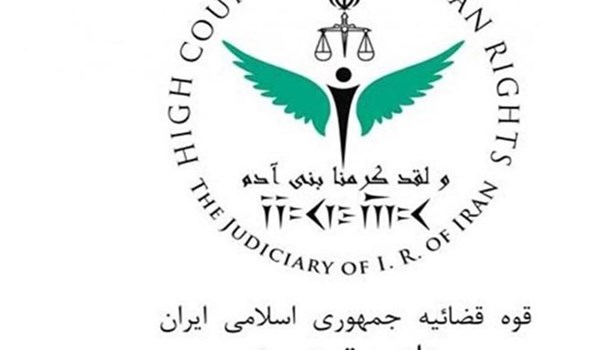 "Long-term violence, discrimination against the native people and the Canadian government's incapability to support these people is definite and irrefutable," the statement said.
The statement referred to the recent report by Marion Buller, the chief commissioner of the inquiry on the widespread killings and disappearances of Indigenous women and girls in Canada, and a retired Indigenous judge, and pointed out most people, including the Canadians, think that genocide has happened only in such cases as the Holocaust or crimes in Africa but they should know that genocide has also occurred in Canada and it is a tragedy.
"Iran's Human Rights Headquarters… believes that the Canadian government's systematic moves to annihilate the Indigenous minority in the country are clear instances of genocide and therefore, it condemns them in the strongest term," the statement said, calling on the UN secretary-general and the UN human rights commissioner to scrutinize the case and stop such crimes.
A national inquiry concluded in its final report on Monday that the widespread killings and disappearances of Indigenous women and girls in Canada are a "genocide" for which Canada itself is responsible.
Indigenous people from across Canada cheered, and raised fists and eagle feathers, as the leader of the inquiry announced the report's findings at an emotional ceremony in Gatineau, Quebec, that was attended by Prime Minister Justin Trudeau. Most in the audience were in traditional Indigenous dress and held red flowers in remembrance of the women.
Some in the crowd were relatives of the disappeared and dead, and were so overcome by emotion that they had to be led away in tears by health care workers.
But despite Mr. Trudeau's assurances in his remarks that his government would take action on the report's 231 recommendations — including changes to police practices and the criminal justice system — some Indigenous people expressed skepticism that the report would make much of a difference.
The report came after a nearly three-year inquiry into murdered and missing Indigenous women and girls, during which more than 1,500 families of victims and survivors testified at hearings across the country.
"This is genocide," said Buller.
"An absolute paradigm shift is required to dismantle colonialism in Canadian society," she added.
The report said the violence against women and girls amounted "to a race-based genocide of Indigenous peoples, including First Nations, Inuit and Métis."
"This genocide has been empowered by colonial structures," the report added.
It cited, among other events, Canada's onetime practice of forcibly sending thousands of Indigenous children to government-sponsored residential schools, where they were abused over decades. In 2015, Canada's Truth and Reconciliation Commission called that practice a "cultural genocide."
The report said the police and the criminal justice system have historically failed Indigenous women by ignoring their concerns and viewing them "through a lens of pervasive racist and sexist stereotypes."
That, in turn, has created mistrust of the authorities among Indigenous women and girls, the report said.
To help improve law enforcement and prevent violence against women, the report called for expanding Indigenous women's shelters and improving policing in Indigenous communities, in particular in remote areas; increasing the number of Indigenous people on police forces; and empowering more Indigenous women to serve on civilian boards that oversee the police.
It also called for changing the criminal code to classify some killings of Indigenous women by spouses with a history of violent abuse as first-degree murder, whether they were premeditated or not.
Saying that cultural discrimination has marginalized Indigenous people, it also called for the federal and provincial governments to give Indigenous languages the same status as Canada's official languages, English and French.
The report offered a damning indictment not just of the killers but of a country that has too often allowed them to act with impunity.