Iraq
Iraqi tribal fighters capture 3 Daesh HQs in Diyala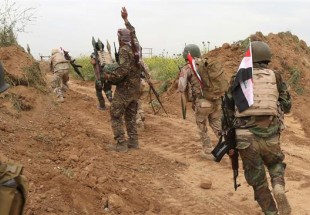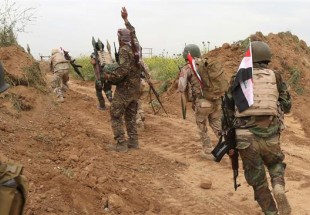 Fighters from al-Jabour tribe backed by Iraqi security forces managed to capture the commanding centers in the al-Zour area, located some 40 kilometers (25 miles) northeast of provincial capital Baqubah, Arabic-language al-Sumeria news website reported on Tuesday.
They also seized large amounts of military equipment and ammunition, including Katyusha rockets, the report further said, adding that Daesh terrorists fled the area without engaging in a fight with the Iraqi forces.
During the past few months, Daesh had been using the al-Zour area to launch attacks against nearby villages and regions, including the Sherwin area, located 37 kilometers (23 miles) northeast of Baqubah, which is home to the al-Jabour tribe.
Separately, the Iraqi F-16 fighter jets carried out several airstrikes against Daesh command centers in different parts of Nineveh and Salahuddin provinces. The air raids inflicted heavy damage to Daesh terrorists and destroyed their ammunition depots.
Meanwhile, a bomb blast, blamed on Daesh, killed at least one civilian and wounded eight others near al-Daght street in the Iraqi capital's western neighborhood of Ghazaliya.
Gruesome violence has plagued the northern and western parts of Iraq ever since Daesh terrorists launched an offensive in June 2014, and took control of portions of the Iraqi territory.
The militants have been committing heinous crimes against all ethnic and religious communities in Iraq, including Shias, Sunnis, Kurds, and Christians. Iraqi army soldiers and fighters from allied Popular Mobilization Units are seeking to win back militant-held regions in joint operations.