Iran
North America
IRGC Commander: US Attempts to Harm Resistance Front by Terrorist Groups Backfire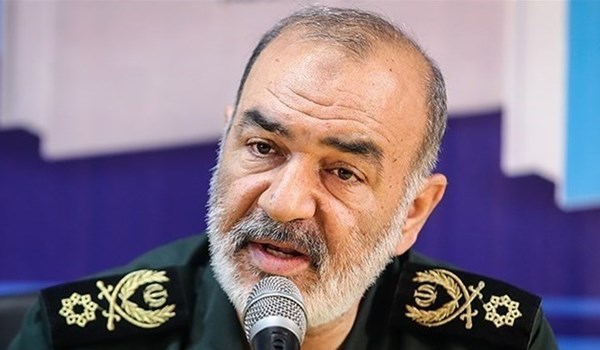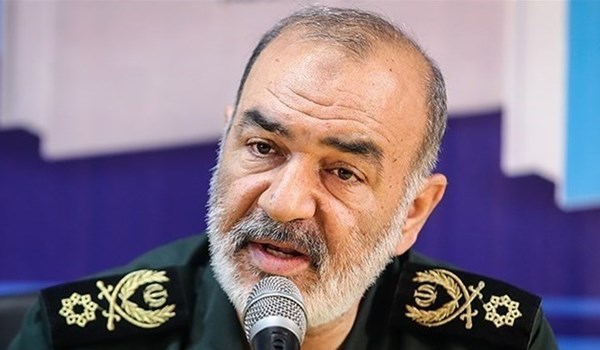 Lieutenant Commander of the Islamic Revolution Guards Corps (IRGC) Brigadier General Hossein Salami underlined failure of the US proxy war and use of terrorist groups to damage the resistance front in the region.
"Their attempts to harm the resistance with the help of terrorist groups led to a big and popular power in Syria, Iraq and Yemen that today has caused panic in the Zionist regime," General Salami said in Tehran on Monday.
He said the US and its allies spent $7 tln to create the ISIL, but the terrorist group was annihilated by the resistance fron, adding that achievements and victory over the terrorist group benefited the Islamic Revolution and the resistance front much.
Elsewhere, General Salami referred to the US calls for talks with Iran, and said the reason for Tehran's opposition to such negotiations is that Washington continues its excessive demands during talks and the US culture shows that negotiations and concessions will end in war and aggression.
Iranian officials have repeatedly stressed that they are in possession of evidence and documents proving Washington's direct support for the ISIL terrorist group.
"We are facing a proxy warfare in the region as a new trick by the arrogant powers against the Islamic Republic," Deputy Chief of Staff of the Iranian Armed Forces Major General Mostafa Izadi said in 2017.
"As the Supreme Leader of the Islamic Revolution (Ayatollah Seyed Ali Khamenei) said, we possess documents and information showing the direct supports by the US imperialism for this highly disgusting stream (the ISIL) in the region which has destroyed the Islamic countries and created a wave of massacres and clashes," he added.
Iran and Hezbollah resistance group helped Iraq and Syria to overcome the problem of presence of terrorist groups in the two countries.