Iran
North America
IRGC Navy Commander: Iran to Respond Threats with Threats
Commander of the Islamic Revolution Guards Corps (IRGC) Navy Rear Admiral Alireza Tangsiri underlined that Iran's Armed Forces, defense systems and equipment are all at a desirable level of preparedness, and said that the Islamic Republic will respond threats with threats.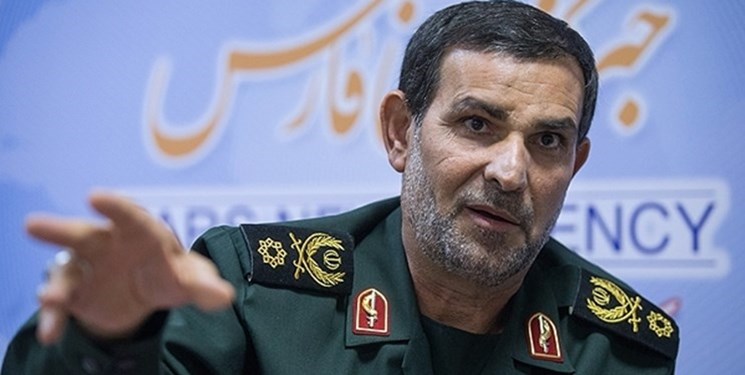 Admiral Tangsiri made the remarks while visitng the islands of Greater and Lesser Tunbs in the Persian Gulf on Friday.
He underlined that the Iranian Armed Forces, including the IRGC Navy are fully ready to combat any possible foreign threat.
While following up on the latest situation of combat readiness of the forces stationed in the Iranian islands, the IRGC Navy commander emphasized maintaining the naval forces' combat readiness and vigilance in the sensitive Persian Gulf region.
In relevant remarks on Sunday, Iranian Defense Minister Brigadier General Amir Hatami said that the country's experts are now able to meet all needs to weapons and military equipment by using indigenous capacities.
"… we are now in a situation that despite enemy's maximum pressure and all-out and cruel sanctions, we supply all internal needs as a result of efforts of our committed specialists in the defense industry, knowledge-based companies and cooperation of our Armed Forces," General Hatami said.
Supreme Leader of the Islamic Revolution Ayatollah Seyed Ali Khamenei has also earlier urged the Iranian Armed Forces to further reinvigorate their capabilities and deterrence power.
"The Islamic Republic of Iran does not intend to start a war against anyone but you (Armed Forces) should increase your capabilities to the extent that not only does the enemy fear attacking Iran but also the shadow of war against the Iranian nation will fade away with the help of the Armed Forces' solidarity, might and effective deployment," Ayatollah Khamenei said, addressing Navy officials and commanders in Tehran on the occasion of the Navy Day in Iran.
He added that the Armed Forces' preparedness played as a deterrent power against the enemy threats.