Iran
Middle East
North America
IRGC: Real Revenge to Expel US Troops from Region
Spokesman of the Islamic Revolution Guards Corps Brigadier General Ramezan Sharif underlined that the IRGC's recent attacks on the US military bases in Iraq were just prelude to taking full revenge from that regime for the assassination of anti-terror commander Lieutenant General Qassem Soleimani which is expulsion of the American troops from the regional countries.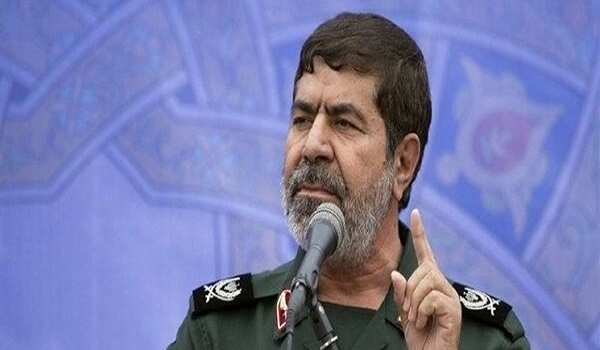 "Targeting of US airbase 'Ain al-Asad' in Al-Anbar province in Iraq by the IRGC is the first move taken by Iran in retaliation to assassination of top Iranian commander General Soleimani," General Sharif said.
He noted that real revenge will be taken when the US military forces are fully expelled from the region.
General Soleimani was martyred in a targeted assassination attack by US aircraft at Baghdad International Airport last Friday. Pentagon also martyred Abu Mahdi al-Muhandis, deputy commander of Iraq's Popular Mobilization Forces (PMF), or Hashad al-Shabi, five Iranian, and five Iraqi militaries.
The strike brought the United States and Iran to the brink of war, with Tehran retaliating by launching missiles at military bases in Iraq housing American troops. On Wednesday, Iran fired more than a dozen missiles at two American military bases in Iraq in retaliation for Washington's assassination of Tehran's elite commander.
Iranian officials branded the airstrike an "act of international terrorism" and promised retaliation. Iran has time and again warned that it will not be the initiator of any war, but reserves the right to self-defense and will give a crushing response to any act of aggression by the United States.