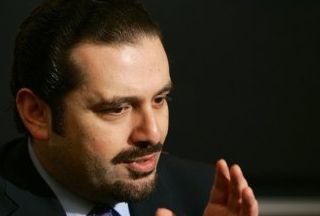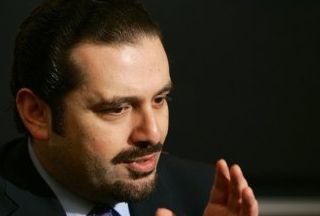 Lebanon's Prime Minister Saad Hariri says Israel only seeks to "frighten" the Lebanese nation, following a new threat by Tel Aviv over a newly-discovered gas field.
"Israel can do nothing but threaten and frighten the Lebanese," Ynet quoted Hariri as saying on Saturday.
His response came after Israeli Infrastructure Minister Uzi Landau threatened to use military force to take full control of the gas field partly in Lebanese waters in the Mediterranean Sea.
"We will not hesitate to use our force and strength to protect not only the rule of law but the international maritime law," Landau said.
The newly discovered field is estimated to contain 15 trillion cubic feet of gas.
Reacting to Landau's remarks, Hariri said Israel was targeting Lebanese "stability," as Tel Aviv finds it "threatening."
On Friday, Lebanese Parliament Speaker Nabih Berri announced a plan to approve an oil law, which would assert Lebanon's gas rights in the Mediterranean.
"Israel is ignoring the fact that, according to the maps, this field is included within Lebanon's territorial waters," he said, adding that the best way to counter Israeli threats was to rush to approve the law.
The Lebanese government is expected to discuss the bill on Monday.
Lebanese Energy Minister Jubran Bassil had earlier said that the government would "not allow Israel or any company working for Israeli interests to take any amount of gas that falls in our zone."