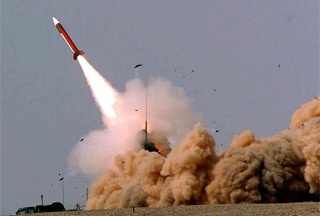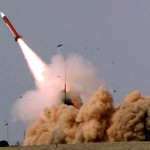 Zionist Regime and the United States have launched a three-week joint air defense exercise, code-named Juniper Cobra 10, in the port city of Haifa.
The military exercises which are described as the largest ever by the two allies are conducted under a media blackout in the West.
About a thousand US troops, from all four branches of service, would work alongside an equal number of Israel Defense Force personnel, taking part in computer-simulated war games.
The air maneuver will include the newly-developed Arrow 2 as well as America's THAAD (Terminal High-Altitude Area Defense) and the ship-based Aegis Ballistic Missile Defense System.
Israel's aerial artillery brigade, the US Army Corps' 69th Air Defense Artillery Brigade, and naval destroyer USS Higgins are all taking part in the drill. The US has also sent 17 warships equipped with radar systems. The drill involves the deployment of missile batteries throughout Israel.
The Joint Task Force commander is Rear Admiral John M. Richardson, deputy commander of the US Sixth Fleet. It began October 21 and will last through November 3, 2009.
The US says the war game are aimed at protecting Israel against possible threats.
This is while Tel Aviv has initiated several wars in the region in its 60-year-long history and is considered as a major threat by regional countries given its nuclear weapons capabilities.
The United States is Israel's closest ally, providing it with about 2.2 billion dollars a year in military assistance.